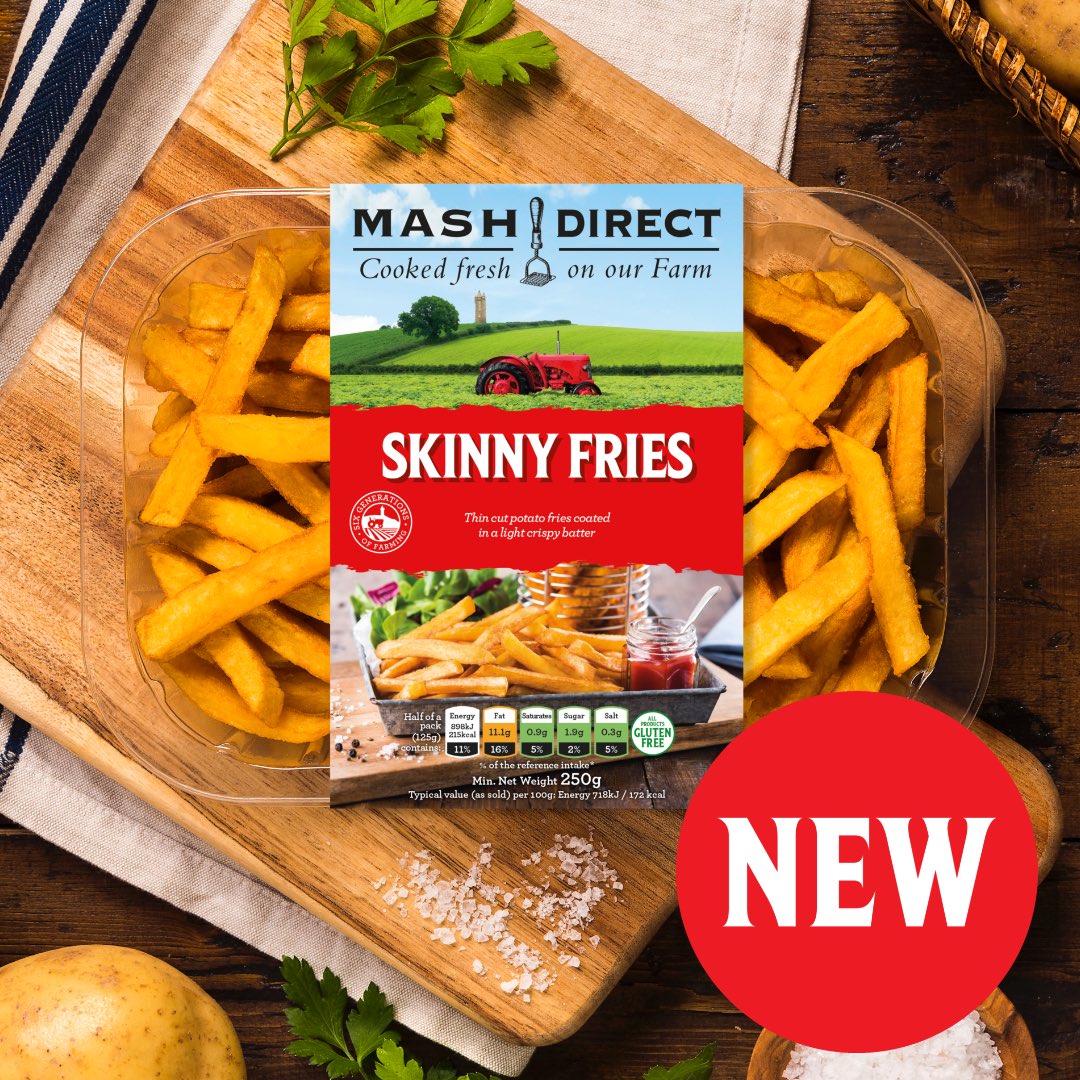 We are launching our latest potato-based product to add to our innovative range in the form of Skinny Fries.
The Skinny Fries product is developed from our famous home-grown potatoes thinly cut, coated in a light crispy batter and fried for a perfect texture. Oven-cooked in just 15 minutes from chilled, this exciting new dish is gluten-free and also boasts three green traffic lights for being low in saturated fat, salt and sugar, and is full of natural veggie goodness. The well-known and well-loved version of chips is a great addition to any mid-week meal or perfect as part of a 'Fakeaway' meal at home at the weekend, be it with sausages, fish or simply on their own: lightly sprinkled with salt and dipped in ketchup.
Lance Hamilton, Chief Commercial Officer comments: "Our Skinny Fries product has been a long time in the planning, and we are delighted to be kicking off 2022 with a brand-new SKU. Potatoes are at the heart of what we do at Mash Direct, and it's always exciting to launch a new iteration of our fabulous home-grown potatoes, especially when it's a classic such as Skinny Fries.
We are always innovating to meet consumer demand, and offering our consumers quick and convenient solutions to satisfy the family at mealtimes."
Our Skinny Fries are prepared immediately after harvesting, which ensures an unrivalled freshness of flavour and retains the natural texture and nutritional benefits of the produce. The Skinny Fries are also low in saturated fat, 100% gluten-free and free from artificial flavourings and colourings.