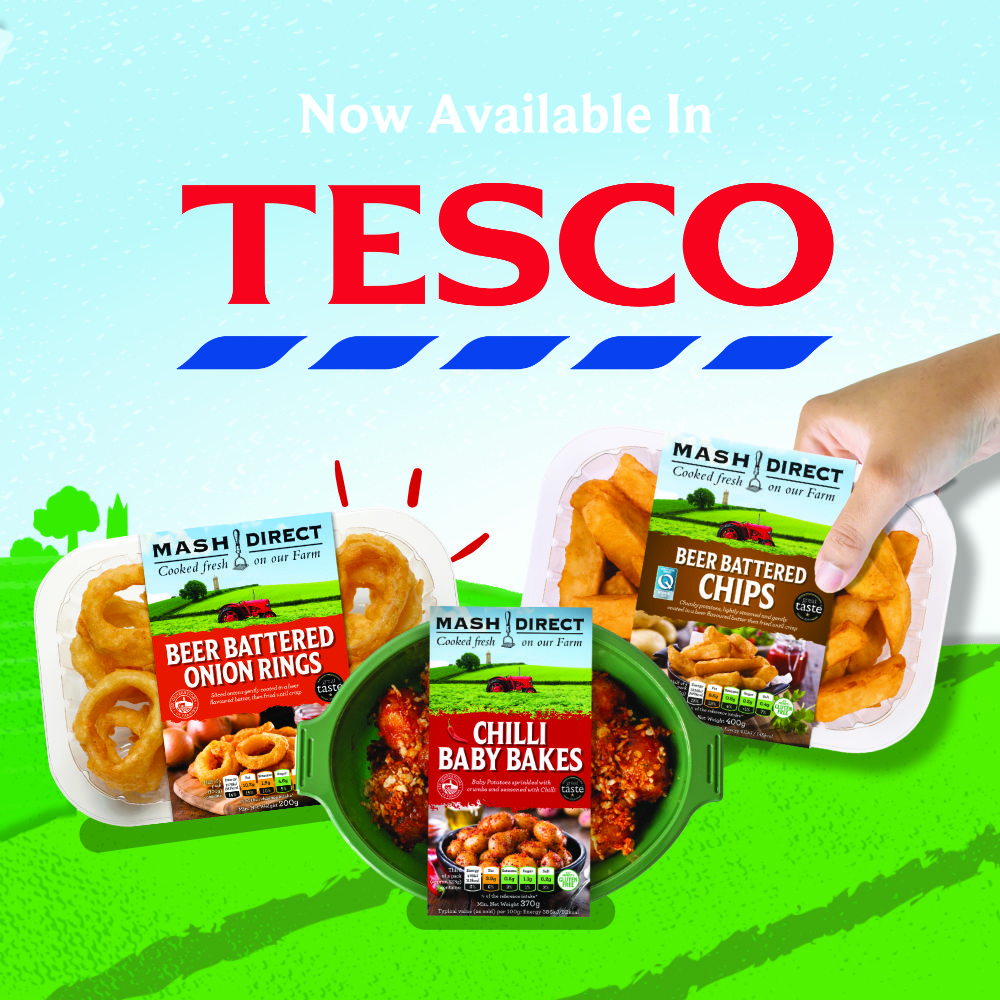 We are thrilled to announce a new national listing with Tesco England and Wales for three of our award-winning vegetable side dishes!
Ahead of the winter season, our Great Taste award-winning Beer Battered Chips, Onion Rings and Chilli Baby Bakes are now available in selected Tesco stores throughout England and Wales. 
Lance Hamilton, Chief Commercial Officer comments: "We are delighted to launch our Farm Fresh award-winning vegetable side dishes into more Tesco stores across the nation. This development is central to our growth strategy and means more consumers across the UK can enjoy our range of high-quality, healthy, convenient ready-to-eat vegetable accompaniments at the family table. 
This is an excellent opportunity for Mash Direct to showcase our heritage varieties of vegetables on our family farm, grown specifically for superior flavour. We have a strong working relationship with Tesco, and we look forward to building our reputation in these new stores." 
You can find the three products from the ready meal section of Tesco Stores, so pick up a pack next time you're in-store!