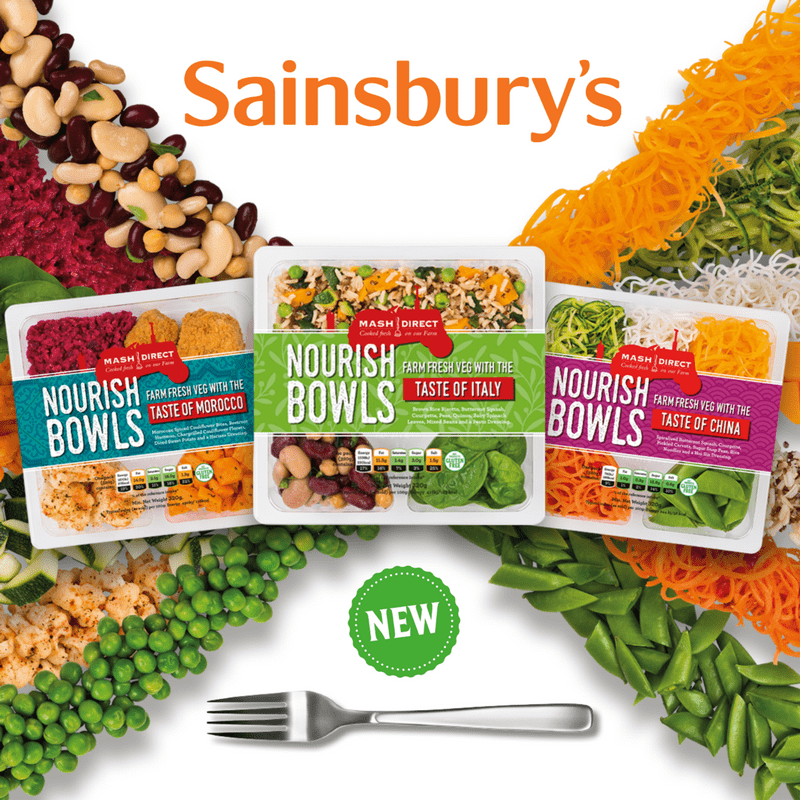 We are delighted to announce that our newest additions to the Mash Direct family, Nourish Bowls, are now available in Sainsbury's stores throughout Northern Ireland.
Our Nourish Bowls, a healthy lunch alternative to your usual sandwich, can be found beside the prepared salads bowls.
Coming in three exciting flavours from around the world (Taste of China, Taste of Italy and Taste of Morocco) our Nourish Bowls will be sure to tantalise your taste buds. They are also available in Spar, Eurospar, Vivo, Nisa, SuperValu, Centra and Mace stores across Northern Ireland!