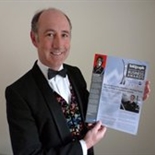 The 2012 Belfast Telegraph Northern Ireland Business Awards in association with bmi have once again attracted a host of high calibre entries.
Companies from all sectors of the business community entered the competition and the judges, chaired by Professor John Simpson, said the standard was higher than ever.
"Northern Ireland businesses put themselves on display to a large audience when they enter the Business Awards competition organised by the Belfast Telegraph," he said.
"Not only do business success stories add credibility to each business, when they are seen as part of the wider canvas showing a full range of business strengths, this builds a credibility for the whole economy.
"The Business Awards reflect the commitment of many businesses to tackling the impact of a market downturn and producing creative and progressive responses to maintain and expand their activities.
"The credibility of the Business Awards lies, first, in the evidence of achievement from the firms themselves. Then, the selection of those to commend and those to win different categories, gains more credibility because of the professional competence of the judging panel."
Mash Direct were finalists in the Best Small/Medium Business Category at the Northern Ireland Belfast Telegraph Awards 2012.  Companies from all sectors of the business community entered the competition and the judges, chaired by Professor John Simpson, said the standard was higher than ever. "Not only do business success stories add credibility to each business, when they are seen as part of the wider canvas showing a full range of business strengths, this builds a credibility for the whole economy. "The Business Awards reflect the commitment of many businesses to tackling the impact of a market downturn and producing creative and progressive responses to maintain and expand their activities.  (Pictured: Lee Mackie      Mash Direct Commercial Manager)