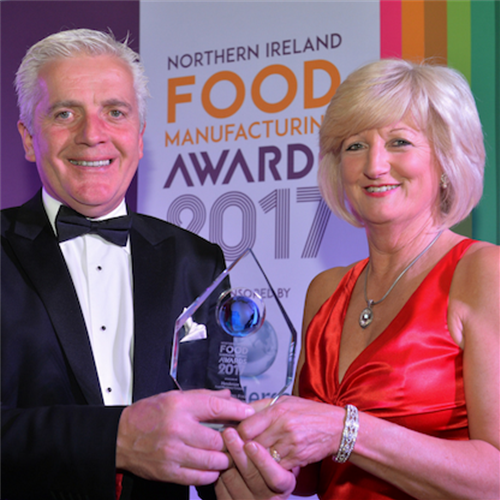 On Friday evening, we were named Outstanding Food Manufacturing Business ahead of some of the biggest companies in Northern Ireland at the NI Food Manufacturing Awards.
The awards recognise outstanding performance and innovation in manufacturing businesses throughout Northern Ireland.
The judging panel, including some of the biggest names in the business, awarded us for excellence in innovation as well as our family ethos and values that set our company apart.
After winning the Overall Food Manufacturing Company of the Year in 2016 and this most recent award, we can now boast that we are the Top Food Manufacturing Business in both NI and the rest of the UK.
Company founders, Martin and Tracy Hamilton received the award at the Stormont Hotel on Friday evening in Belfast.
Tracy Hamilton: "We are so honoured to be recognised for this award. We are so proud of our local area and the award-winning vegetables that we grow on our farm that we want to share these with the rest of the world. Now we can say that we are the most Outstanding Food Manufacturing Business in Northern Ireland and the UK which is great for putting Northern Ireland foodies on the map!"