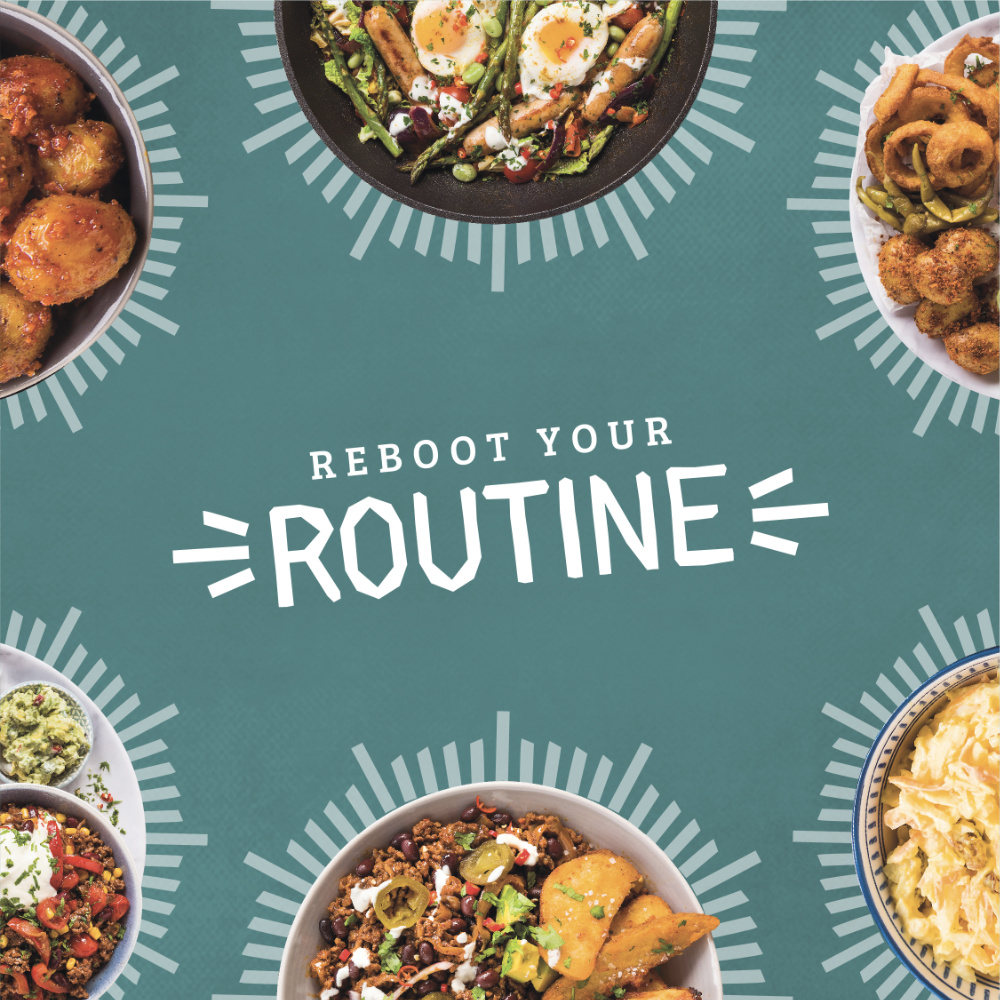 Reboot Your Routine with Mash Direct – we have launched a new campaign focusing on getting back into your weekly routine. To help encourage people across the UK and Ireland to increase their vegetable consumption, we aim to help with meal planning, cooking veg-packed meals and spending more time with friends and family than stuck in the kitchen.
Check out our Social Media pages for some top tips on Rebooting Your Routine, with meal planners, healthier recipe suggestions and our 'Top Tips' for getting back to normality after the holiday season. Keep an eye out for our competitions to win your own Mash Direct Routine Booster – complete with Recipe Books, some of our favourite Mash Direct Dishes and our kitchen essentials, such as oven gloves and aprons.
Our wide range of award-winning Vegetable Side Dishes, including Carrot & Parsnip, Broccoli in a Cheese Sauce, and our signature Mashed Potato, helps make mealtimes more effortless and our dishes are designed to pair easily with a variety of foods to enjoy! Quick and easy to prepare, they can lend a helping hand to everyone; from busy families, to students cooking for themselves for the first time, and anyone keen to get into a weekly routine to help support their health.
Jack Hamilton, Chief Operations Officer of Mash Direct, commented: "We are committed in playing our part to encourage consumers to eat more vegetables as part of the 'Peas Please Pledge' with Food Foundation. We want our Reboot Your Routine campaign to show people how easy and quick it can be to cook with more veg. We hope it will encourage everyone to not only eat better but free up more time to spend with each other, another focus which is more important than ever at this time."