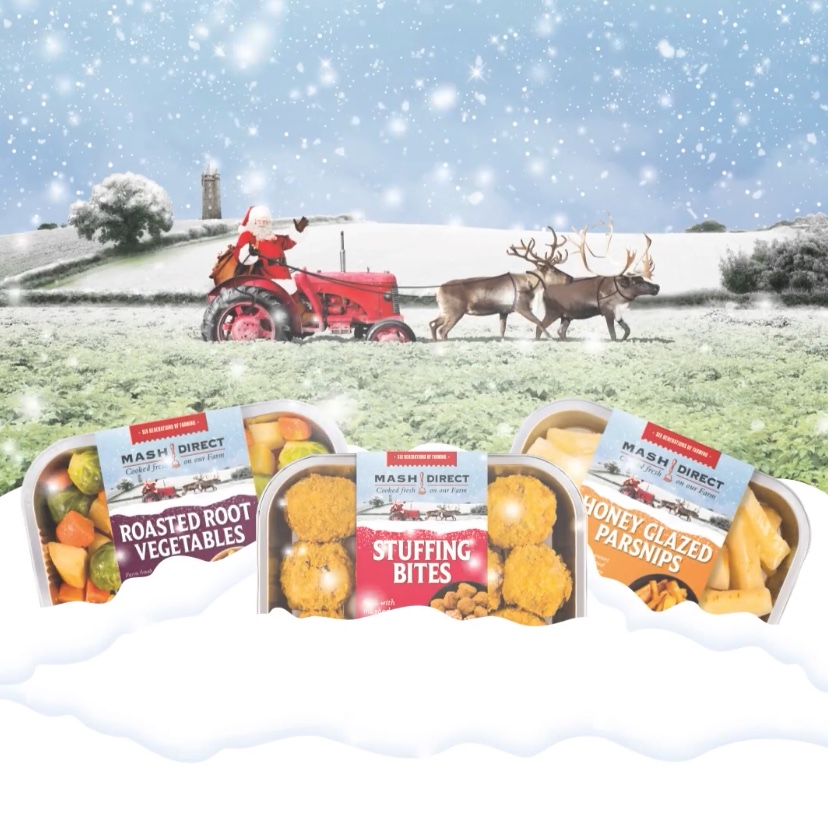 Here at Mash Direct, we are determined to make this Christmas as enjoyable and stress free as possible for all the family! That's why, with our range of delicious, ready to serve vegetable dishes, we are taking the hassle out of your kitchens!
With Family and Festive Favourites, from Brussels Sprouts, to Honey Glazed Parsnips, or something different; Stuffing Bites or Roasted Root Vegetables, there is something for every table in our range of Seasonal Sides. You can view our full range of Seasonal Sides on our website here.
Check out our NEW LOOK packaging, on all your favourite festive dishes, just in time for Christmas. Pick up a pack next time you're in store!