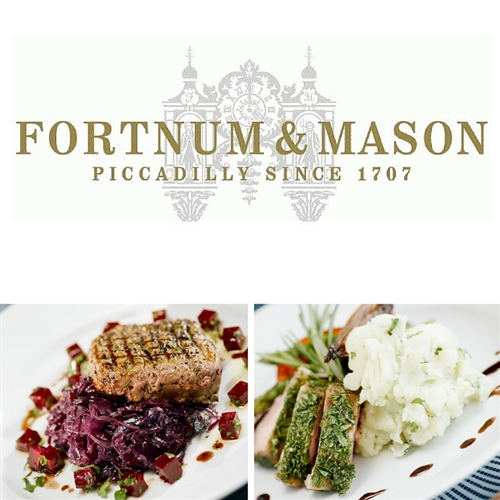 We are delighted to announce that we have secured a prestigious new listing in upmarket department store Fortnum & Mason, adding to the brand's existing listings in Partridges and other top food halls nationwide, underlining the premium credentials of the range.
Eight SKUs will be available in store from today (5th May 2016), and will be supported by sampling activity in store for two weeks, as part of a celebration of Northern Irish food producers. The products listed include our Carrot & Parsnip Mash, Braised Red Cabbage and Beetroot, Champ, and Colcannon.
This new listing follows the recent launch of five SKUs into Tesco England in March, and new listings in Nisa, The Co-operative and Waitrose Scotland in 2015.
Lance Hamilton, Sales Director of Mash Direct commented, "We are thrilled to be launching into Fortnum and Mason, a venerable British institution. This exciting new listing is testament to the quality of our ingredients and products across the range, and we are proud to be recognised as a quality producer."
Mash Direct's products are made using heritage vegetable varieties chosen for their flavour not appearance, and all the ingredients are freshly steam cooked after harvest to seal in that home-cooked taste. All of the products in the range are gluten-free and free from artificial preservatives, flavourings, colourings and are low in salt.
Click here to visit our Twitter page and stay up to date with all our Fortnum & Mason sampling activity!
Or why not visit the store: Fortnum & Mason, 181 Piccadilly, London, W1A 1ER