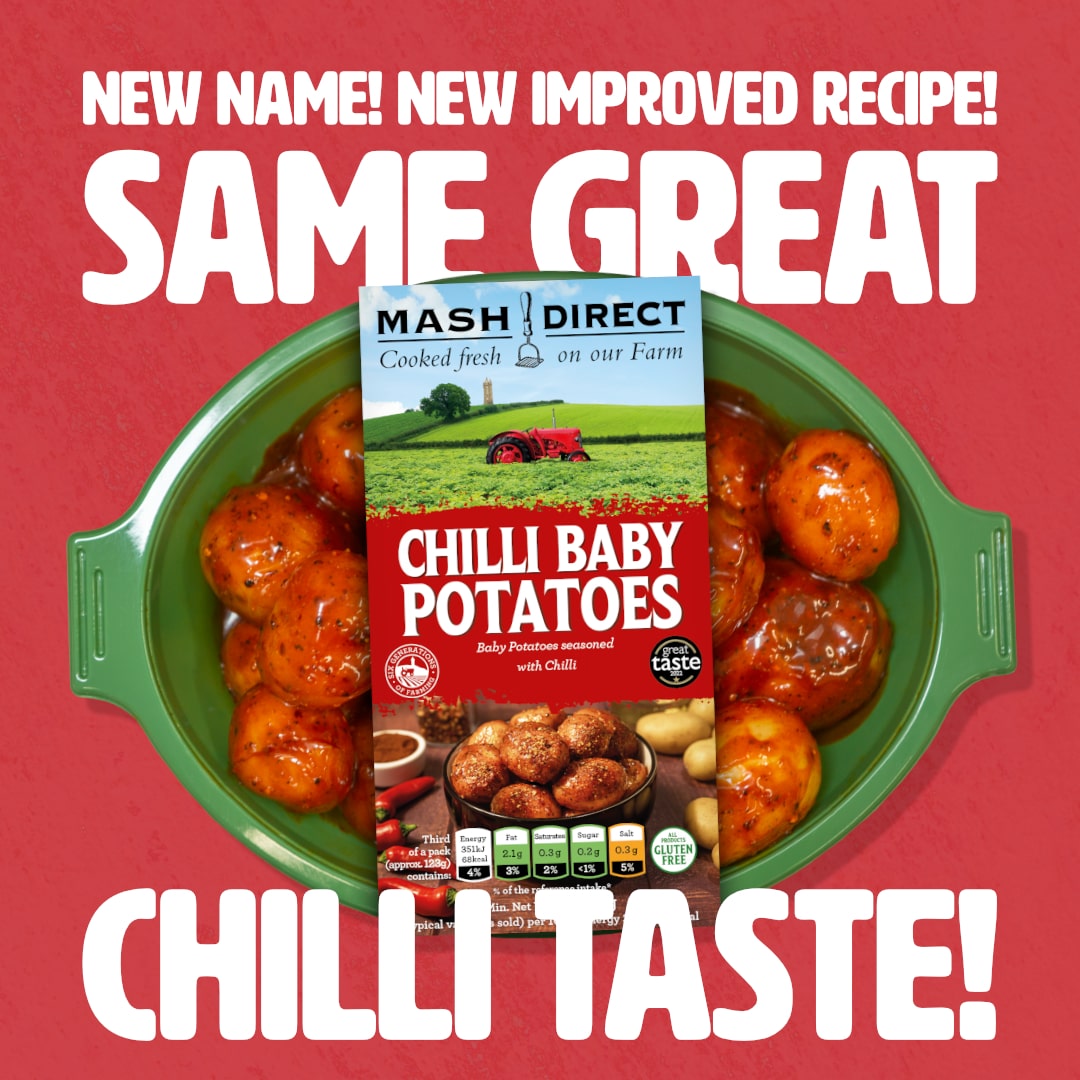 Have you spotted a new name for our Great Taste Award Winning Chilli Baby Bakes?
Fresh from the family farm, our beloved Chilli Baby Bakes has undergone a fantastic transformation and emerged as the new and improved Chilli Baby Potatoes! Now with a revamped name, a tastier recipe, and new air fryer instructions, these potatoes are perfect for every dining occasion and a showstopper when hosting guests.
Lovingly coated in our newly enhanced chilli marinade, boasting, even more, flavour, this gluten-free, vegetarian delight can be oven-baked or air-fried to golden perfection. It's not just an irresistible side dish but a healthy one too. Free of ''red traffic light'' attributes, artificial flavours, and colours, it's the guilt-free indulgence you deserve.
Whether planning a summer BBQ, a cosy family dinner, or a festive gathering, our Chilli Baby Potatoes bring the perfect blend of heat and comfort to your table.
Get ready to relish our new favourite – the farm-fresh Chilli Baby Potatoes. It's the same quality you trust, now with a spicy twist you'll love!
Find out more about Chilli Baby Potatoes here!