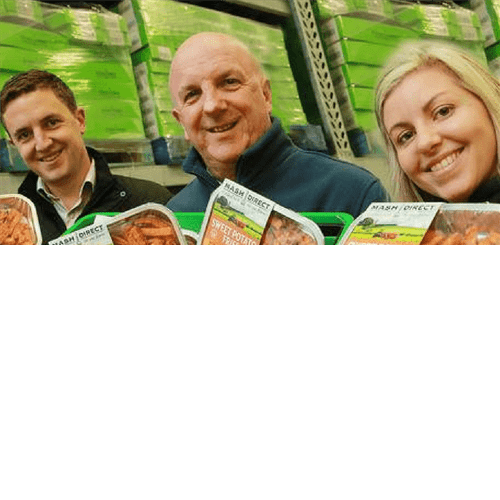 We are delighted that after an excellent 10 years relationship supplying Asda, we are now listing nine new product lines for sale across their stores in Northern Ireland and six new products in Scotland.
This new contract features new products such as our new Sweet Potato Fries, Sweet Potato Croquettes, Potato Rosti, and Carrot & Parsnip Fries.
Asda is the first multiple to stock our new Sweet Potato range.
Brian Conway, regional buying manager for Asda NI said: "We've worked closely with the team at Mash Direct over the last ten years and have been impressed by the company's innovative, forward thinking approach. The end result is an ever-evolving range of top quality, market-focused products which our customers know and trust."
We now have 23 of our products supplied to Asda.
Clare Forster, head of marketing, Mash Direct said: "Over the last 10 years we've developed a strong and productive working relationship with Asda.
"Participation in initiatives such as its supplier development academy and the sustain and save programme, have helped us to better understand and respond to the needs of Asda and its customers, and to achieve record-breaking growth.
"We're delighted to see our latest products stocked on the shelves of the NI and Scottish stores and look forward to taking our partnership to the next level."
To read some of the media coverage click below: