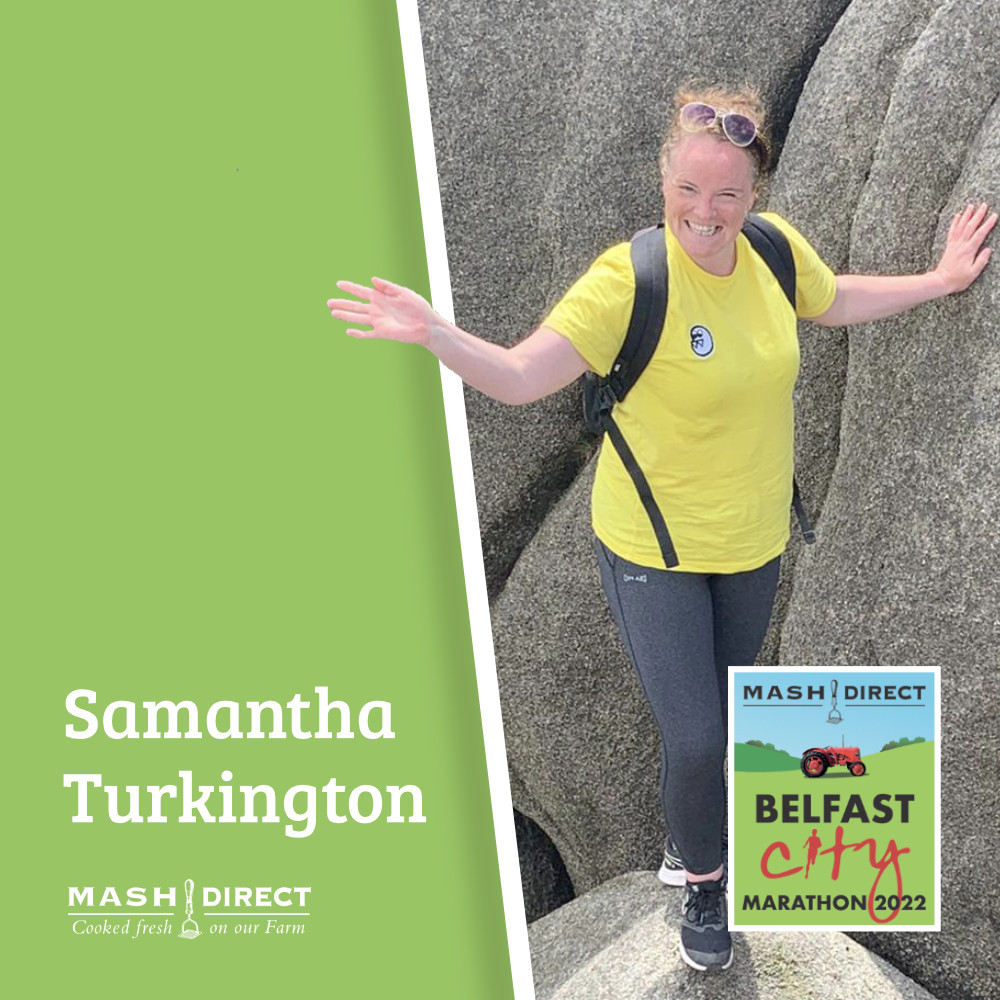 Hello March!
It's a busy month for 'Super Mashers' as they prepare for the Mash Direct 40th Belfast City Marathon and are working on their training plan. We met with Samantha to find out what her favourite running tip was!
Who are you and what is your role at Mash Direct?
I am Samantha Turkington, and I am the Technical Manager at Mash Direct
Why did you decide to run the Belfast City Marathon 2022?
Running a marathon had been on my bucket list, and I thought this year was a great year as I turned 40 in October, and I wanted to challenge myself.
What is your top tip for someone who is interested in starting to run/for training?
The first step out the front door is the hardest, so just put your shoes on and go for it.
Thanks, Samantha and the very best of luck with your training!
The 40th Belfast City Marathon takes place on Sunday 1st May 2022, starting from the iconic Stormont Estate and finishing at Ormeau Park. Sign up now at belfastcitymarathon.com