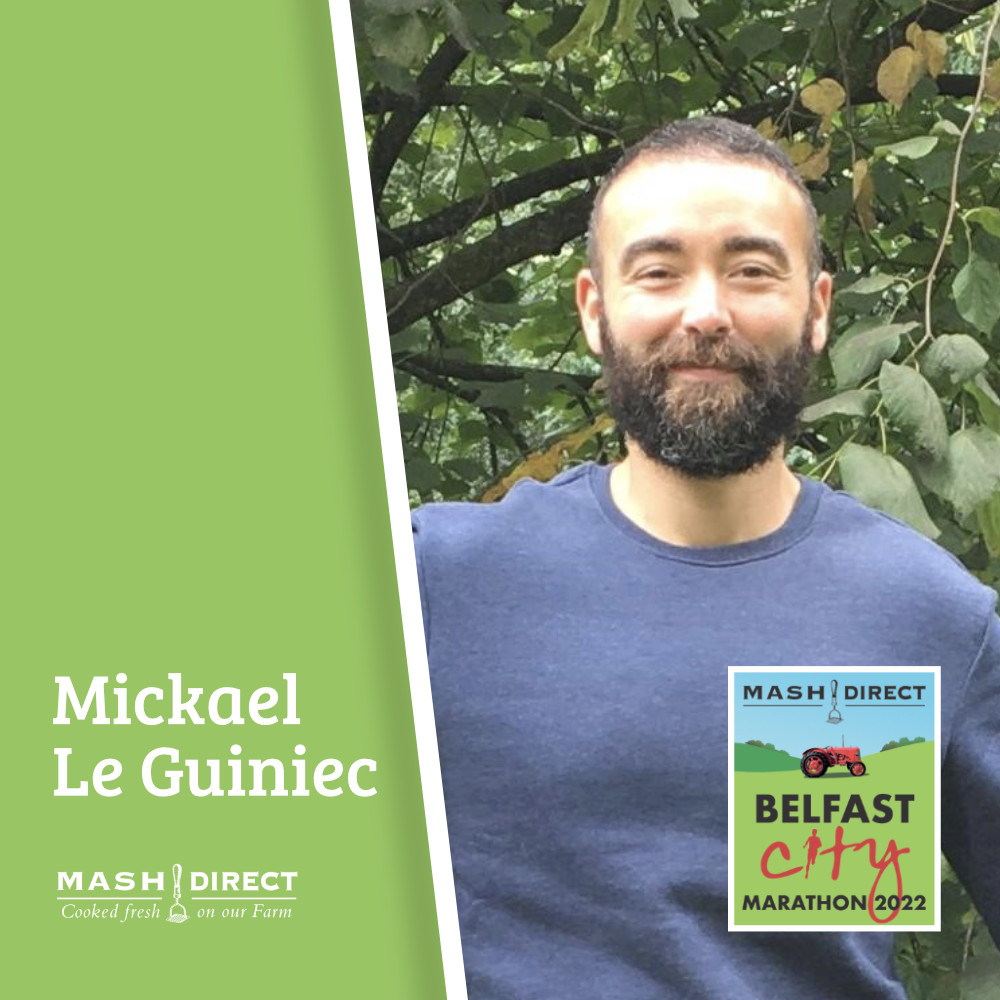 Here at the farm, our Super Mashers are training hard for the 2022 Mash Direct Belfast City Marathon! This week, we caught up with Mickael to find out how his training is going, asked him a couple of questions and for his top tips!
1. Who are you and what is your role at Mash Direct?
I am Mickael Le Guiniec, Procurement Manager at Mash Direct. My role is to research new products and services for the company and assess the total costs of the company purchases. I am also responsible for the development and implementation of strategies for procuring, storing, and distributing goods or services and maintaining stock levels.
2. Why did you decide to run the Belfast City Marathon 2022?
I am still asking myself this question! I've always been active playing a wide range of teams sports and took part in different cross country races when I was younger. I wanted to take on a new challenge and feel a sense of achievement. I thought it would be a great experience to share with the Mash Direct team.
3. What is your top tip for someone who is interested in starting to run/for training?
Go at your own pace. You are only competing against yourself to be better than you were yesterday, the rest is just white noise.
The 40th Belfast City Marathon takes place on Sunday 1st May 2022, starting from the iconic Stormont Estate and finishing at Ormeau Park. Sign up now at belfastcitymarathon.com