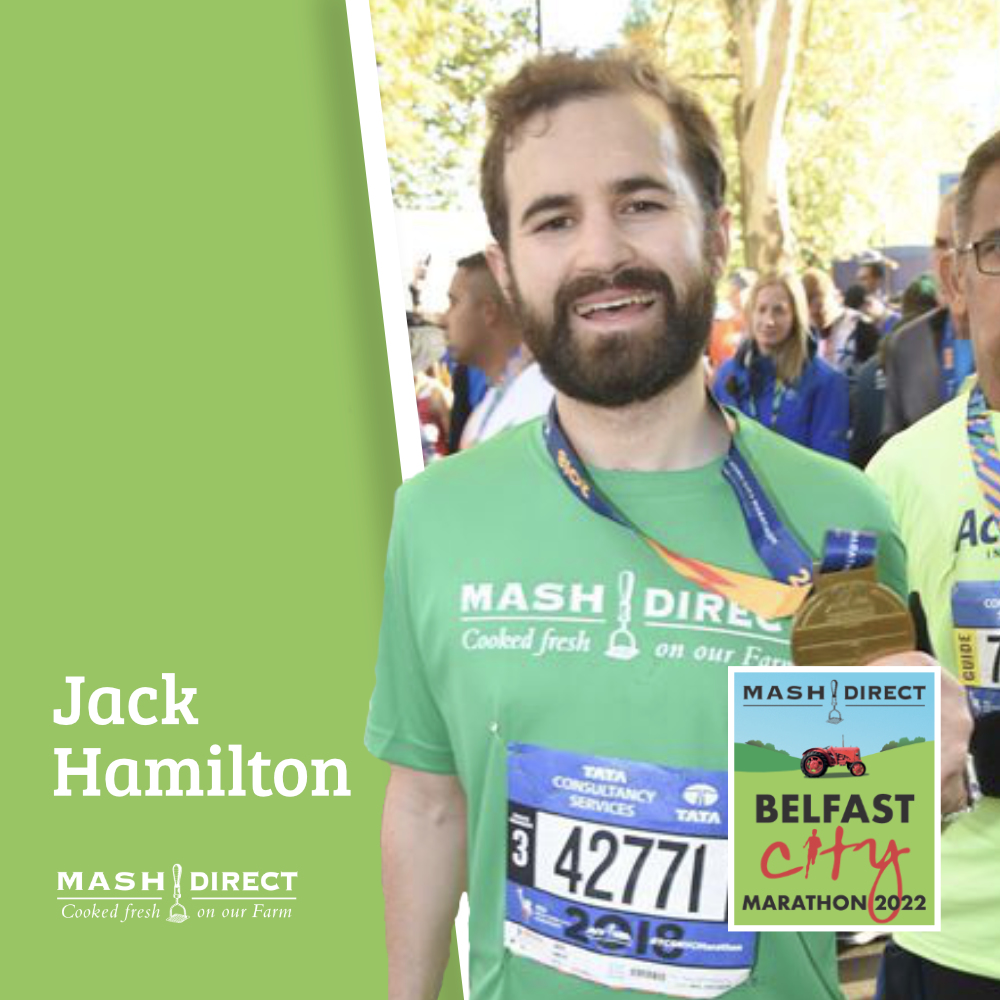 We're proud to be Title sponsors of the 2022 Mash Direct Belfast City Marathon. Some of our Super Mashers are even taking on the challenge of running the Marathon this year!
We have asked them all a couple of questions and for their top tips, and will be sharing their answers over the next few weeks! Next up, we have the Chief Executive Officer at Mash Direct, Jack Hamilton!
1. Who are you and what is your role at Mash Direct? 
Hi, I am Jack Hamilton, and I am the Chief Executive Officer at Mash Direct. As a sixth generation son of the soil here, I grew up on our family farm which is now the site of Mash Direct. From helping to dig and peel the first Mash Direct products, I then started in the Marketing Department, bringing my knowledge from a career in Journalism to help grow and develop the business. Now I am responsible for strategy and operations throughout the company.
2. Why did you decide to run the Belfast City Marathon 2022?
At Mash Direct, we love to talk about vegetables.  A big part of that comes through healthy eating and an active lifestyle which naturally means that we have lots of runners in the business.  Rather than 'talk the talk' we all wanted to 'walk the walk' and in this case 'run the run' to promote vegetables in the best possible way - by sponsoring and running the marathon.
3. What is your top tip for someone who is interested in starting to run/for training?
Use training as an opportunity to see somewhere new.  It is an opportunity to explore areas on foot that you might never have had a chance to get to before.
Eat well. As Michael Pollen said, "eat food, not too much, mostly plants".
We wish Jack the best of luck with his training and make sure to check back here next week for our next runner!