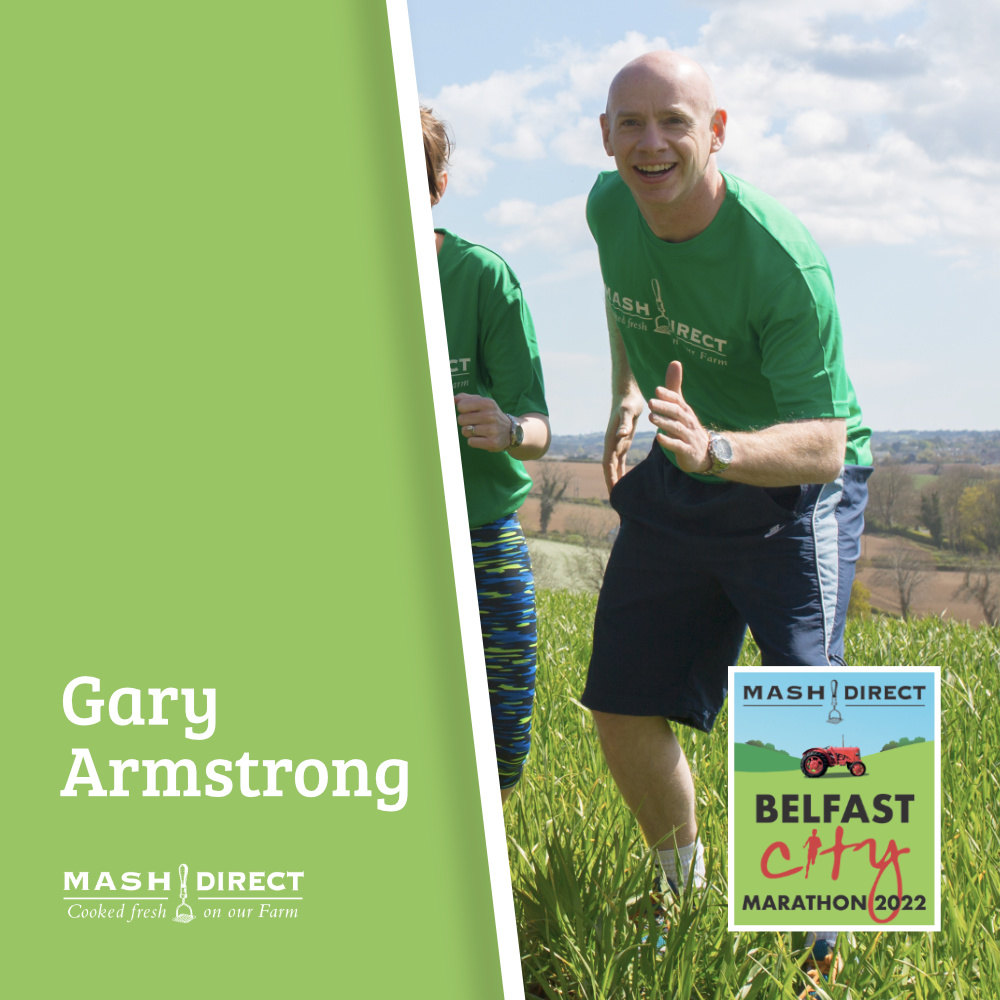 With only 9 weeks to go, for our 'Super Mashers', it's time to get stuck into the training plan and get ready for the 2022 Mash Direct Belfast City Marathon!🏃
Our Finance Director, Gary Armstrong has joined our Marathon Team and this week we caught up with him to find out why he decided to take up the challenge this year!
Who are you and what is your role at Mash Direct?
My name is Gary, and I am the Finance Director at Mash Direct. My role is to manage the business' Finance and Accounting function and ensure that the company has the appropriate financing to meet its growth and expansion plans.
Why did you decide to run the Belfast City Marathon 2022?
I have always had the ambition to run a marathon without ever committing to entering one before. I had started to run a little more frequently over the last couple of years and realised I quite enjoyed it so the timing of Mash Direct starting to sponsor the Belfast Marathon in 2022 seemed like a great time to take on the challenge.
What is your top tip for someone who is interested in starting to run/for training?
I have realised I never really enjoyed running because I was always trying to run as fast as I could. Marathon training plans for beginners like me encourages running at an easier pace, and I have found that doing this can actually be a great way to relax. So my tip would be to try running at a comfortable pace rather than always pushing yourself to your limit to make it a really rewarding past time and experience.
The 40th Belfast City Marathon takes place on Sunday 1st May 2022, starting from the iconic Stormont Estate and finishing at Ormeau Park. Sign up now at belfastcitymarathon.com