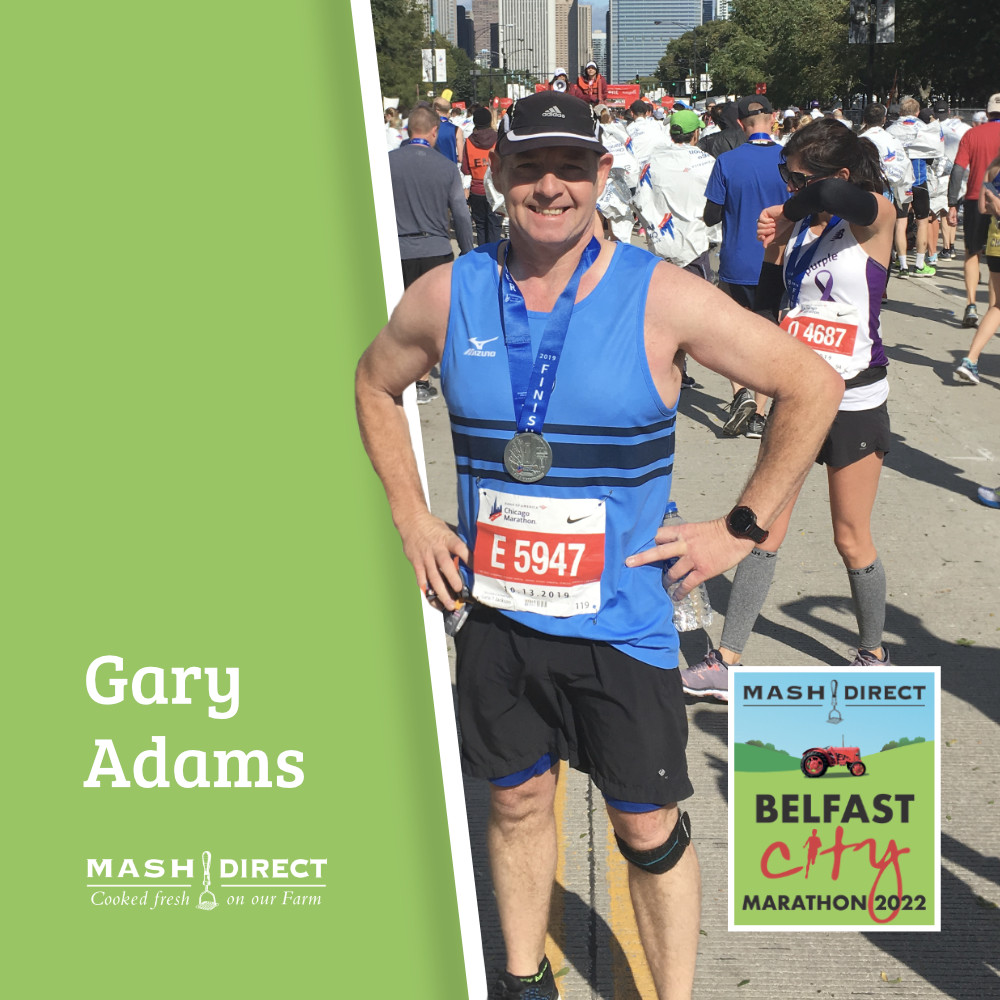 With only 11 weeks to go, Super Mashers are training hard for the 2022 Mash Direct Belfast City Marathon!
This week, we caught up with Gary Adams to find out how his training is going, asked him a couple of questions and for his top tips!
1. Who are you, and what is your role at Mash Direct?
I am Gary Adams and my role at Mash Direct is the Farm Manager. I oversee the growing of all the fresh vegetables and delivery of these on a daily basis to our factory.
2. Why did you decide to run the Belfast City Marathon 2022?
I have ran a few marathons in the past and always loved Belfast for the crowds and support of the locals. I was quite excited when our company decided to sponsor the event, which made my decision very easy.
3. What is your top tip for someone who is interested in starting to run/for training?
If you are interested in starting to run, go along to your local Couch to 5K. You might be amazed how much you'll enjoy getting out! I always loved the quote from Mohamed Ali who once said "It's better to suffer now and live the rest of your life as a champion." This really helps to give me real motivation when the chips are down.
The 40th Belfast City Marathon takes place on Sunday 1st May 2022, starting from the iconic Stormont Estate and finishing at Ormeau Park. Sign up now at belfastcitymarathon.com