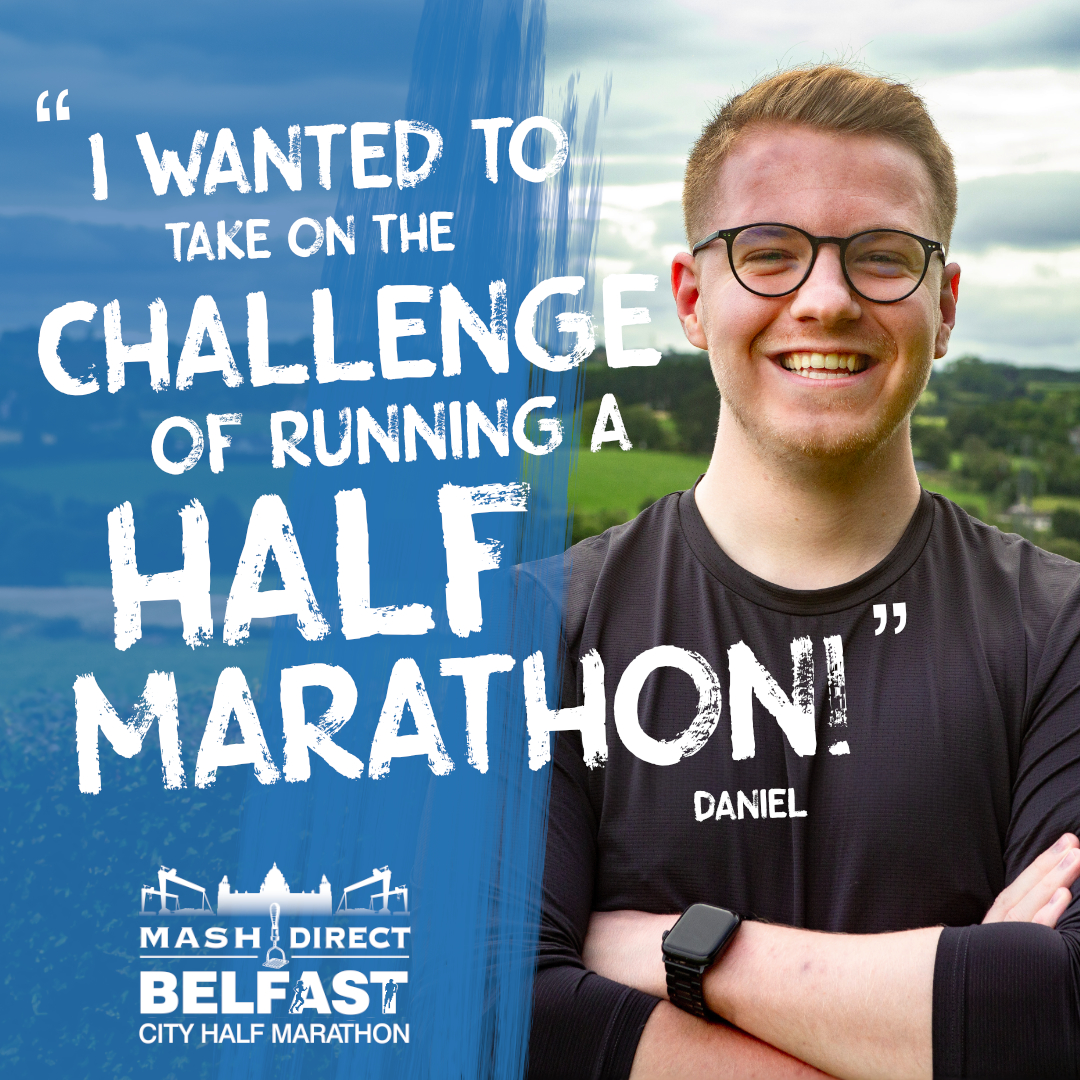 Today, we're excited to kick off our series of runner profiles with Daniel, an integral part of our Mash Direct family and an inspiring runner who is currently training for the Mash Direct Belfast City Half Marathon.
We had a chat with Daniel about his running journey and his preparation for the half marathon:
What motivated you to sign up for your first-ever half marathon? What are you most excited about?
Honestly, I was getting a bit restless after not running for a solid five years. So, why not challenge myself with a half marathon, and what better way than the Mash Direct Belfast City Half Marathon? The thought of returning to that thrill of running and pushing my limits really excites me!
How has your half-marathon training been going?
It's been going surprisingly well! I was able to run a full half marathon last week for the first time during my training. It's tough, but it's also a lot of fun and motivating me to continue to keep up with the running. I'm planning on doing one more full-distance run before the actual race day. After all, practice makes perfect, right?
How are you planning to celebrate once you cross the finish line?
Oh, that's easy. I'm going to treat myself to a caramel square and a flat white from my favourite coffee shop, Trait in Comber. It's been a bit of a tradition for me after a big run - it's just the little incentive that makes crossing that finish line even sweeter!
We're thrilled to share Daniel's story with you, and we can't wait to introduce you to more incredible runners from our Mash Direct family. Stay tuned for more runner profiles, and in the meantime, join us in cheering on Daniel as he embarks on this exciting journey. Go Daniel!