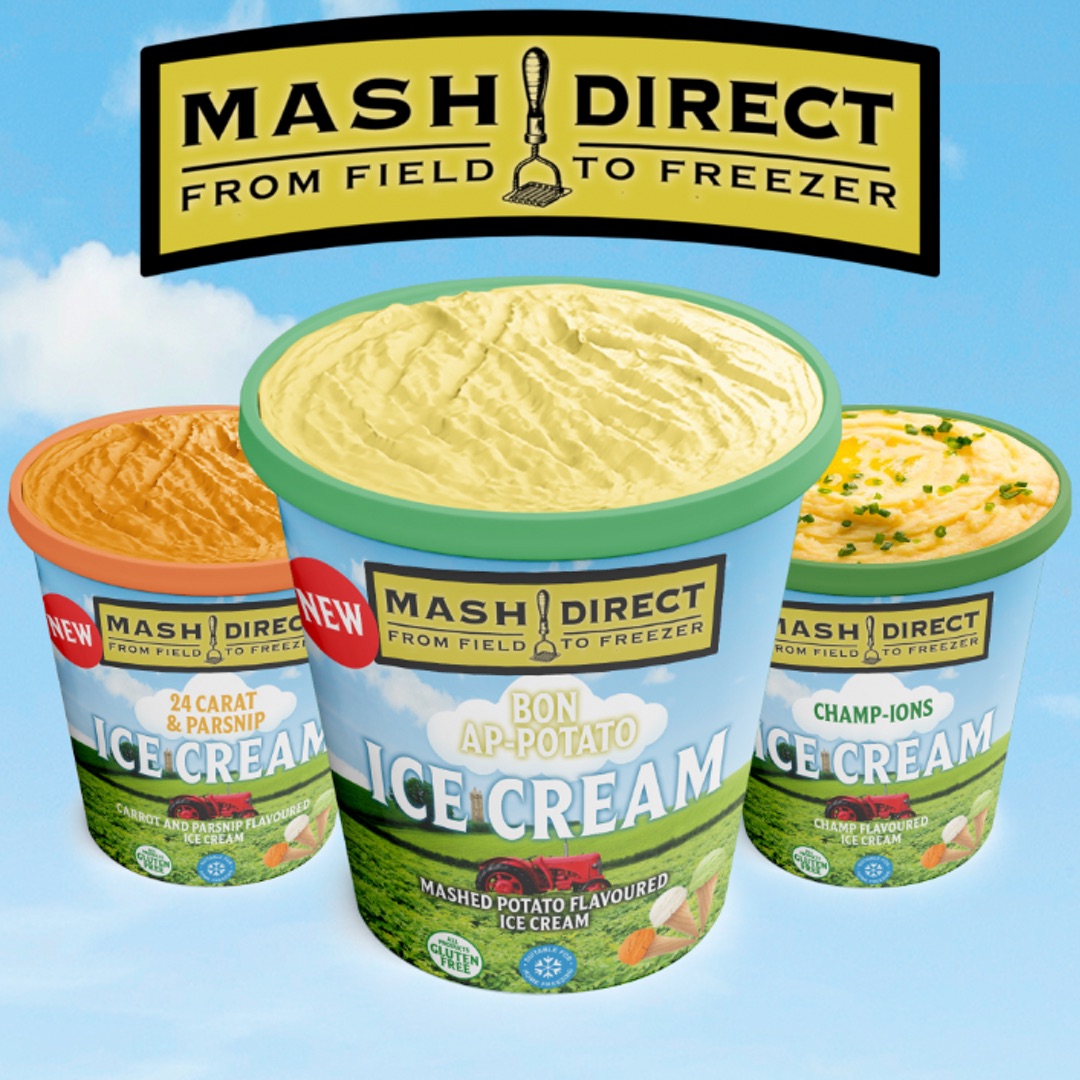 Apologies to all those who rushed out to buy our new Ice-Cream range, you must have forgotten it was the 1st of April...unfortunately it's an April Fools…Got ya!
Think Field-to-Freezer - Introducing our NEW Mash Direct Ice-Cream!
We have blended luxury ice-cream with our award-winning Mashed Potato, Champ and Carrot & Parsnip, fresh from our family farm.
There are 3 brand new, ex-ice-ting flavours for you to try:
- Champ-ions
- Bon Ap-potato
- 24 Carat & Parsnip
These can be combined with your favourite toppings; Good Chives Only, It's All Gravy or even CP Flakes!
Our newest range can be enjoyed in the warm weather or as 1 of your 5-a-day and is perfect for a variety of occasions, such as entertaining your bubble outdoors! The best thing about our new ice-cream, ensuring that it is streets ahead of any competitors, is that it doesn't melt so you NEVER have to worry about how quickly to eat it!
Another amazing bonus for those of you with sensitive gnashers is that we have mastered the art of getting the most perfect temperature, texture and consistency meaning you are able to BITE straight into it - 2 words…. Life. Changing.
Available to purchase in all major retail multiples, convenience stores and independents for a limited time only so get it while it's warm!