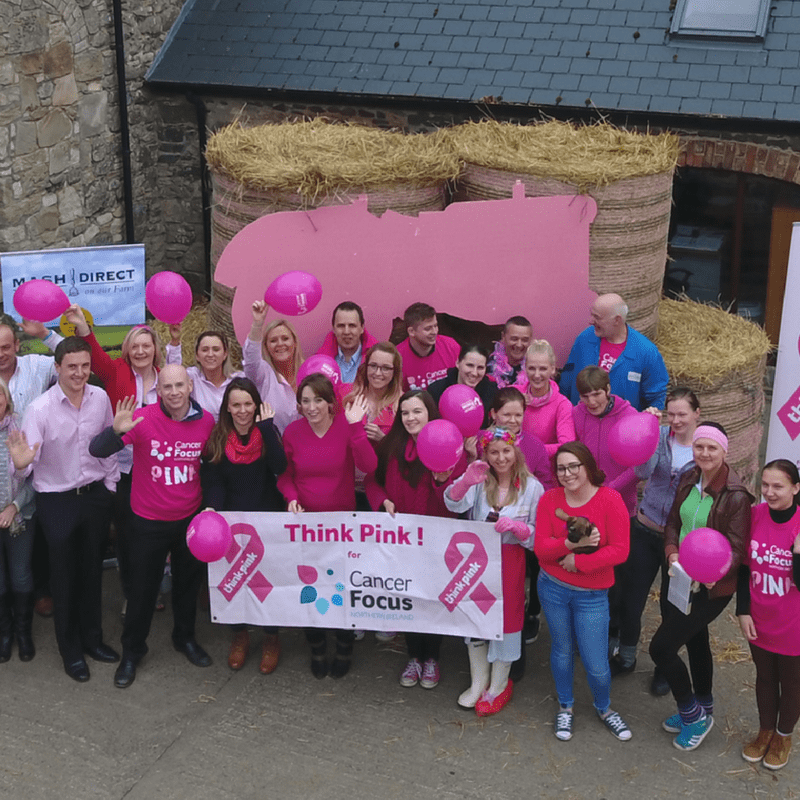 For one day only our Farm & Mash Team have turned PINK in support of Cancer Focus NI's #InPink Breast Cancer campaign! Our Mash team attended our Pink Tea Party dressed in their finest pink outfit in the hope to be crowned our 'Pinkest Person'! We raised lots of money for Cancer Focus NI to help with the fight against breast cancer.
This year Clare Forster & Tim Acheson were named joint 'Pinkest Person' (see picture below!). We will let you know soon how much we managed to raise.
Breast cancer is the most common cancer in women in Northern Ireland – every year 1,200 are diagnosed and 300 lose their lives. Even the smallest donation will help our researchers explore better ways to prevent breast cancer and find alternative treatments for high risk women who, at present, have to consider having a mastectomy to drastically cut their chance of cancer.
If you would like to learn more about the #InPink campaign and find out how you can support Cancer Focus NI, Click here!