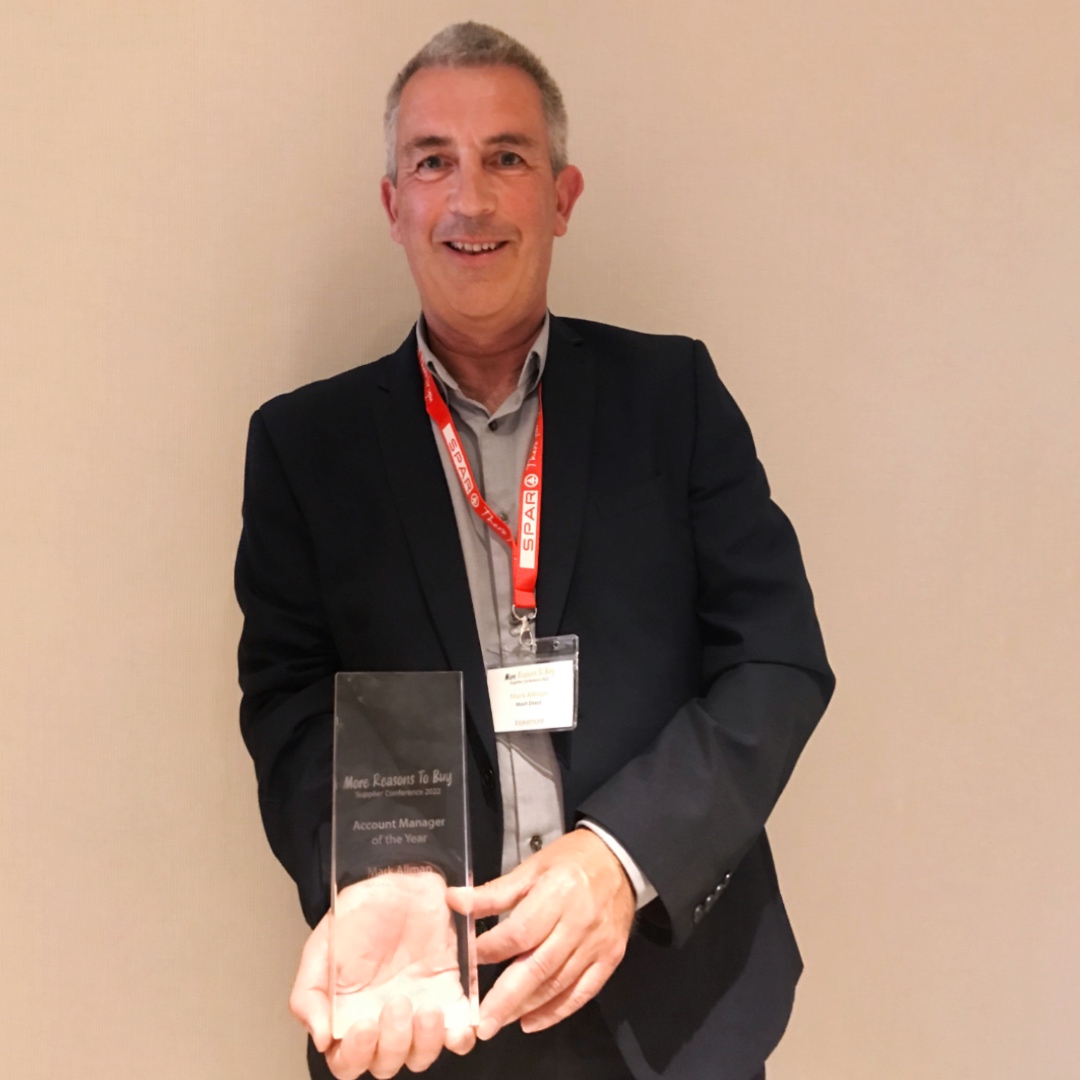 We are delighted to congratulate our National Account Manager Mark Allman, for receiving the AF Blakemore Account Manager of the Year 2022 accolade!
The award recognises the hard work and the relationship built between Mash Direct and A.F. Blakemore to successfully grow category sales by 52% over the last 12 months.
A.F. Blakemore & Son Ltd is one of the largest family-owned businesses in the UK and owns 263 SPAR stores across England and Wales.
This has been an exciting year working with A.F. Blakemore, and we look forward to continuing this relationship to bring more products to our customers in England and Wales. This accolade is a credit to Mark and the Mash Direct team for making this achievable.