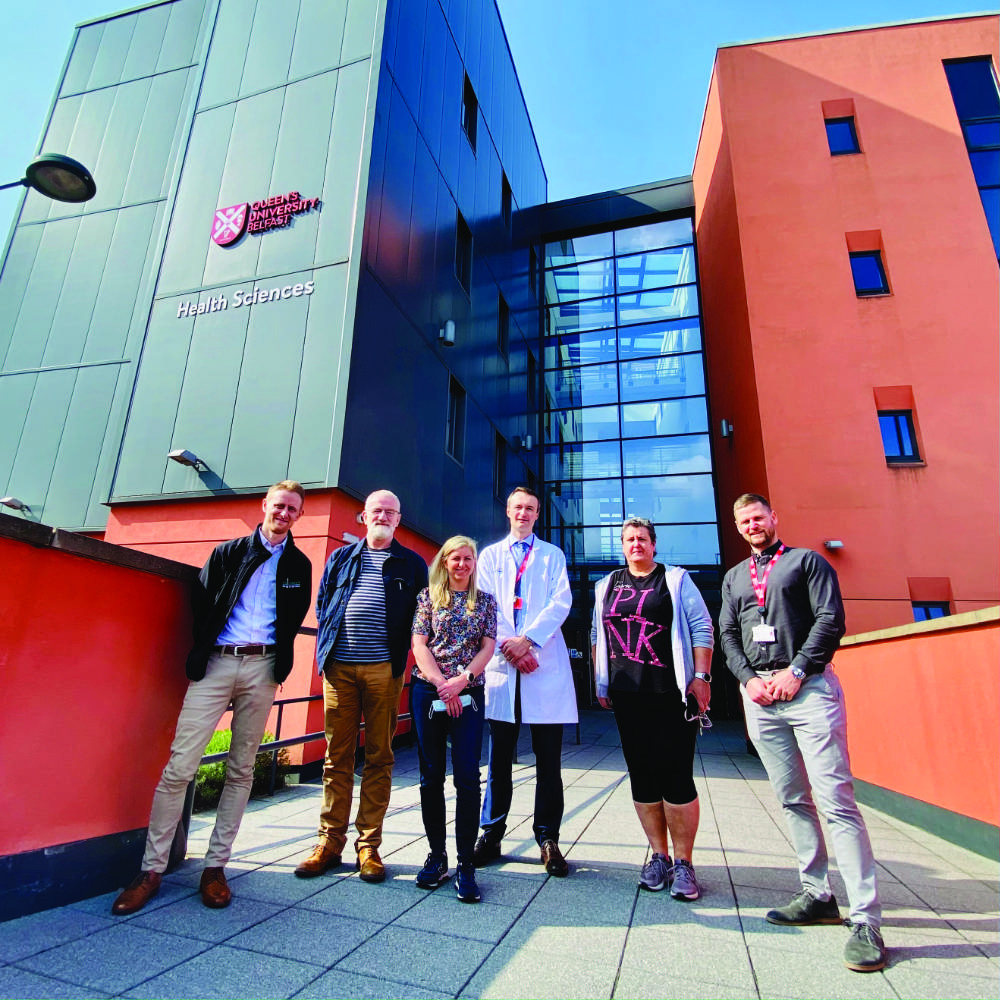 Yesterday, we were invited by Cancer Focus to visit the research lab at Queen's University Belfast, where they help fund research into vital local cancer research.  
Lead researcher Dr Richard Turkington and researcher Dr Leanne Stevenson explained how the three-year project with Cancer Focus helps them determine how immunotherapy can more successfully treat pancreatic and oesophageal cancers, which at present are hard to treat and have very low survival rates.
A big thank you to all the staff at Cancer Focus and all involved for showing us around the labs and helping us understand the importance of fundraising for Cancer Focus. The funds raised will work towards vital research in immunotherapy which has the potential to save lives here in Northern Ireland!
You can learn more about the amazing work that Cancer Focus do throughout Northern Ireland on their website: https://cancerfocusni.org
The money raised will stay in Northern Ireland and be used to continue funding this pioneering project, so why not run for Cancer Focus at the Mash Direct 40th Belfast City Marathon!🏃The 40th Mash Direct Belfast City Marathon takes place on Sunday 1st May 2022, starting from the iconic Stormont Estate and finishing at Ormeau Park.🌳
Make sure to sign up today! - https://belfastcitymarathon.com