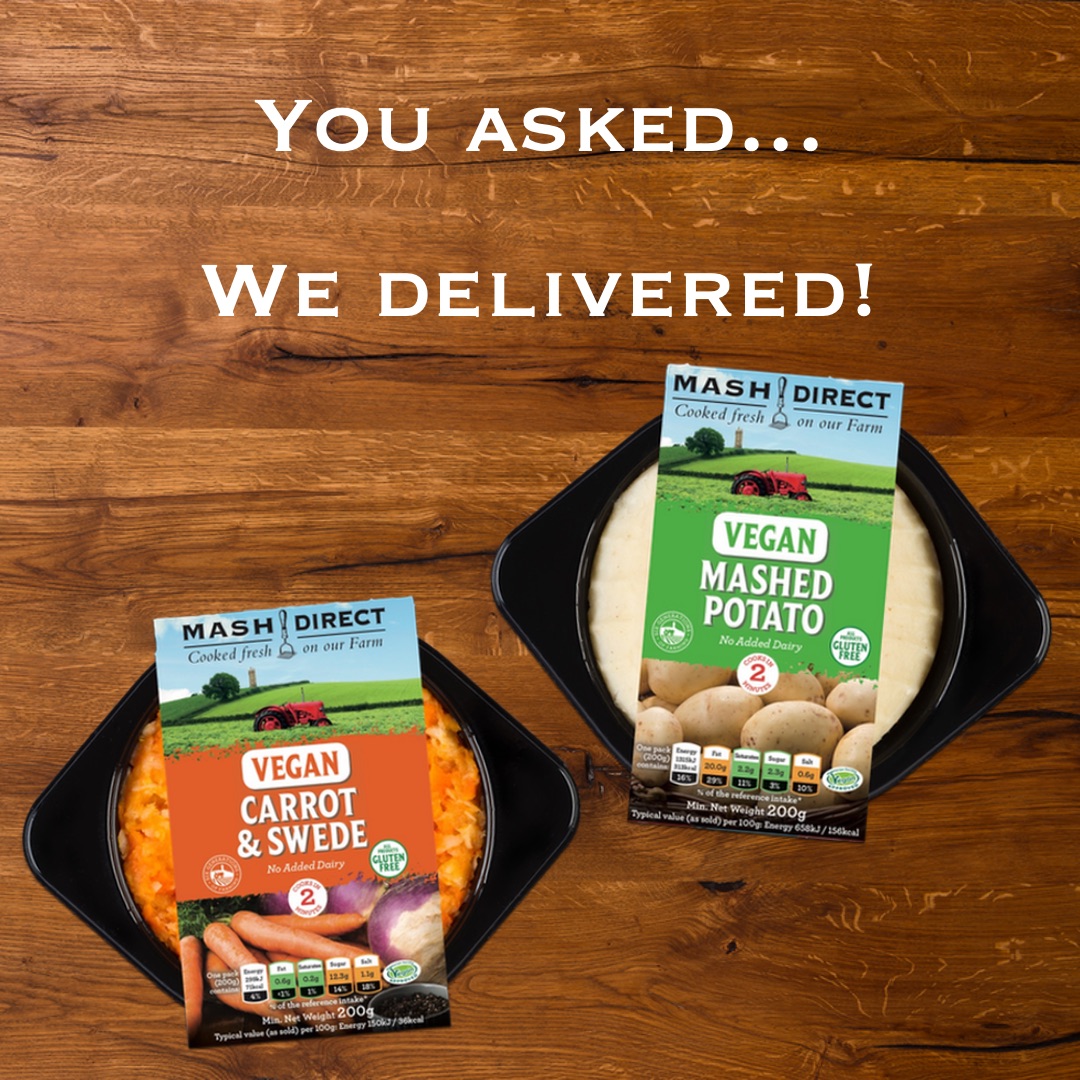 You asked... We listened!
We are launching our NEW Vegan Range, including Mashed Potato and Carrot and Swede, with no added dairy. 
In 2013, Mash Direct became 100% Gluten Free in response to the rise of gluten intolerances across the UK. Now, with the demand for Vegan/Dairy Free products, we are taking the lead in the food industry and have created a range of Vegan potato and vegetable products which will be available in store from this week. After carefully crafting the recipes in the kitchen, our products are now being rolled out to shelves and will include Mashed Potato and Carrot and Swede with no added dairy, yet still replicating the taste and texture of homemade food.
As a family business the personal touch is very important to us and our customers. This passion throughout the company has led to our exceptional service levels and innovation which set them apart in the marketplace. We have received more than 152 accolades as a testament to our success including quality, farming, sustainability, business and innovation awards. The new vegan range is a direct result of listening to our customers and we couldn't have done it without them!