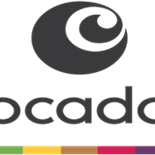 We are pleased to announce that you can now have Mash Direct delivered direct to your door as part of our new partnership with Ocado.
Our barbeque essential Potato Cakes and Chilli Baby Bakes, family favourites like Champ and Cauliflower Cheese Gratin plus six other products are now available to order from Ocado across large parts of the UK. To see the full range of Mash Direct products available, visit the Ocado website.
To celebrate our launch with Ocado, our delicious Potato Cakes (2 Pack) are available for half price until 25th June. And if you have never used Ocado before you can also get £15 off your first shop if you order a delivery before 31 August 2012. All you have to do is spend a minimum of £75 in one shop and enter the voucher code VOU6806320 at the checkout*.
So whether you're a regular user of Ocado or new to the service, don't miss the chance to grab some great Mash Direct products and have them delivered fresh and chilled to your home.
To see if Ocado deliver to your area use the postcode checker at the top of their website.