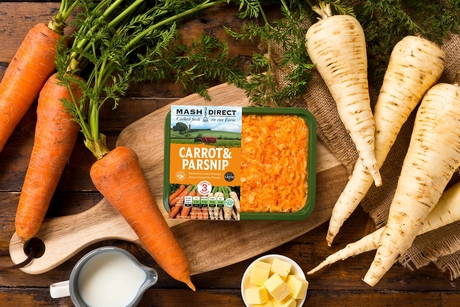 Our New Year's Resolution - to move away from black plastic!
Many people at this time of year will be looking to their greens for
a fresh and healthy start to 2019.
On the farm here at Mash Direct, we have plenty of vegetables all year round and so we are committing to going green in another
way that will go long beyond January - we will be removing all of our black packagings by St. Patrick's Day. This will remove up to 240 tonnes of black packaging from the food system every year.
In addition to this, we will be extending our commitment to keeping all of our range palm oil free.
In 2018, we achieved our goal of eradicating palm oil from our products in light of the issues surrounding deforestation. We reformulated the recipe of our Chilli Baby Bakes to remove palm oil and continue to enforce this rule across our new product development. In 2019 we are aiming to remove all black plastic from our packaging by April, years ahead of the targets set by many major supermarkets.
Happy New Year to all!