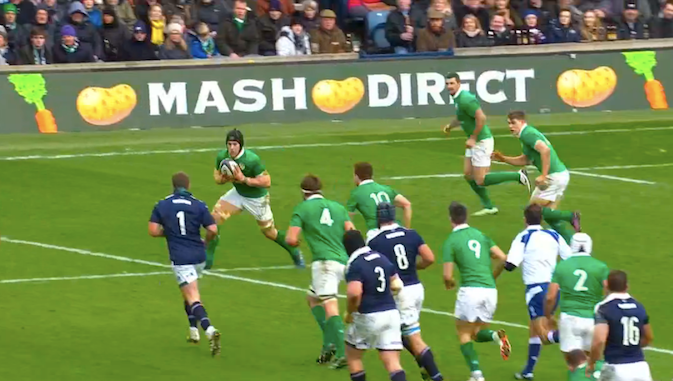 We were excited to advertise at the opening game of the RBS 6 Nations 2017, Scotland v. Ireland at Murrayfield Scotland.
Our advert appeared on the digital screens at the pitch side and stand balcony throughout the game.  The advert promoted the convenience of our products and our #Spuds v. #Tatties competition on social media (receiving over 8,000 entries on the first weekend).
The game ended with a historic win for Scotland and far from the ideal start to the 6 Nations for Ireland!