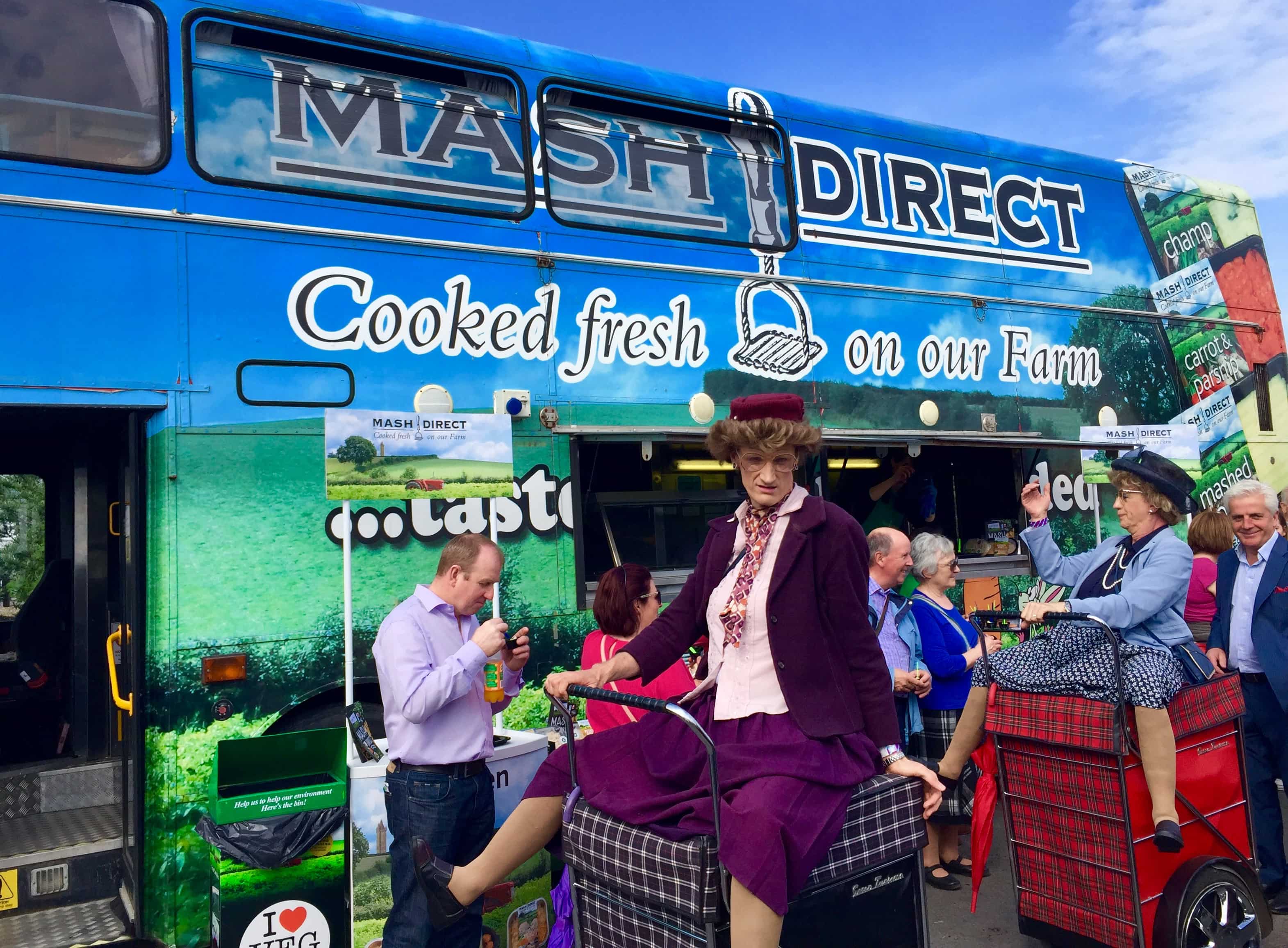 We were delighted to once again attend the three-day extravaganza of farming, food and family fun… The Balmoral Show! Spreading the word about our gluten free vegetable accompaniments and handing out over 36,000 delicious samples!
For those of you living unaware of the Balmoral Show, it has to be one of the most important events in Northern Ireland's agricultural calendar and one of our favourite shows of the year. This year we attended with our Mighty Mash Bus & stand in the NI Food & Drink Pavilion (see pictures below).
At Mash Direct, we are constantly trying to innovate and bring you more delicious vegetable recipes. This year we launched our brand new Sweet Potato Croquettes! With all the samples flying off our trays, they went down a storm, so you will hopefully see them popping up in a store near you soon!
Attending the show, Tracy Hamilton, Director said "Even after 148 years the Balmoral Show continues to get bigger and better. It was wonderful yet again to see the NI Food & Drink Pavilion packed full of delicious products produced locally in Northern Ireland. The launch of our new Sweet Potato Croquettes at the show was a great success, with some fantastic feedback from our consumers"
We will be attending more agricultural shows around the UK later in the year, so look out for us at the Royal Highland Show in Edinburgh, the Great Yorkshire Show in Harrogate and some of the excellent BBC Good Food shows… to name a few!
To find out more about the Balmoral Show and how you can attend next year click here.