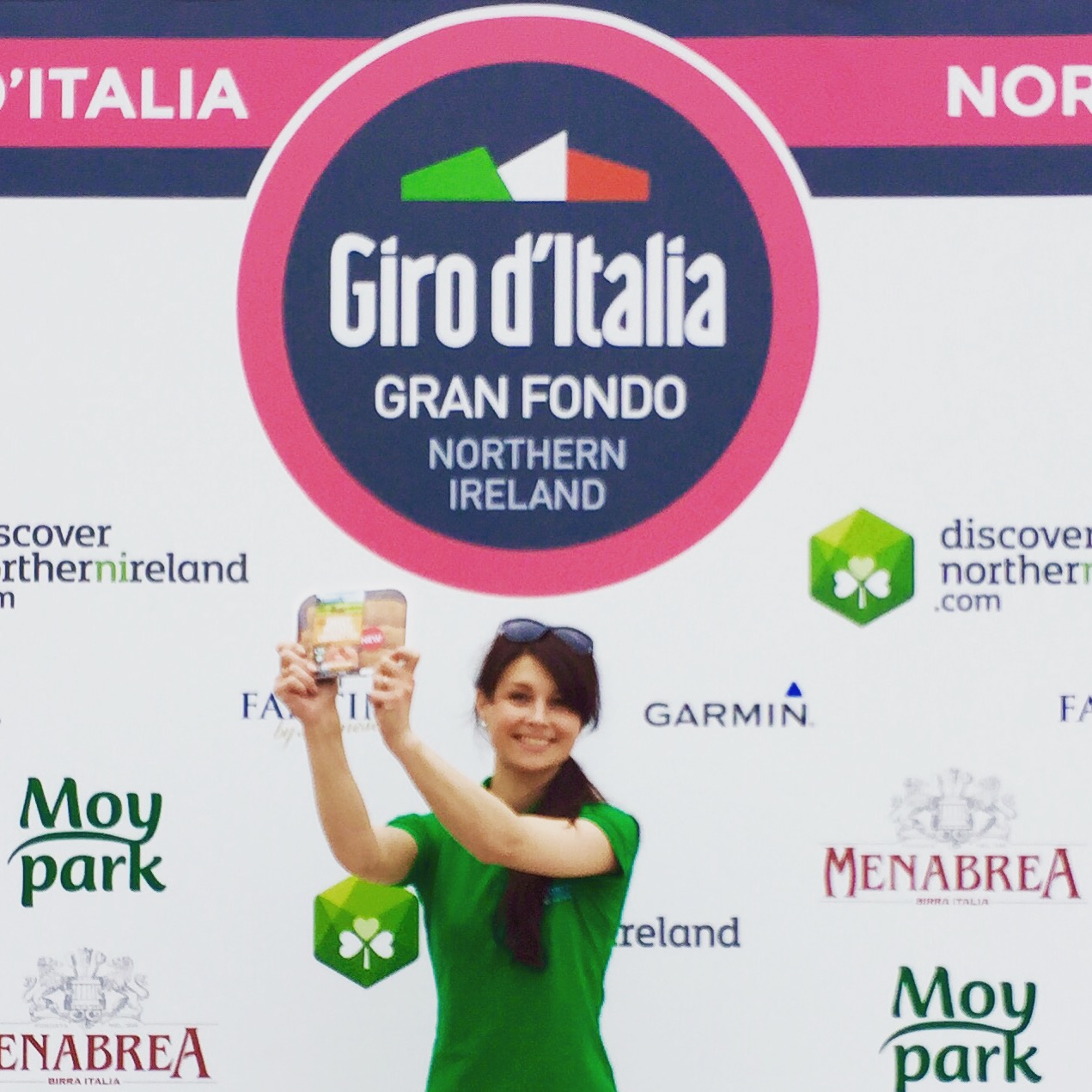 Now in its second year, the Gran Fondo Giro d'Italia Northern Ireland attracted over 4,000 amateur and elite cyclists from as far as South Africa & Australia. We fired up the mighty Mash Bus this year to sample our Gluten Free products at Rider Registration on Saturday 4th June and feed cyclists at their final pit stop before Belfast in Castlewellan on Sunday 5th June.
With temperatures soaring to 23°C on Sunday and cyclists having to tackle a series of challenging climbs on the Mourne Route we welcomed thousands of hungry cyclists into their final pit stop outside Castlewellan. From our Mash Bus, we served cyclists Bangers & Mash and Mashed Potato, Carrot & Parsnip with Bacon, to give them the essential energy they needed to complete the grueling cycle.
Jack Hamilton, Marketing Director, commented, "We were excited to once again be supporting the Gran Fondo. It is excellent to see the legacy of the Giro d'Italia being carried on in such a positive way in Northern Ireland. We were delighted to play a part in helping cyclists complete Sundays challenging Mourne Route of the Gran Fondo, with our Mash Direct pit stop."
See pictures of our team at the Gran Fondo below.
To find out more about the Gran Fondo Giro d'Italia Northern Ireland click here.
Or click here to read about this year's winners and watch videos from the event.