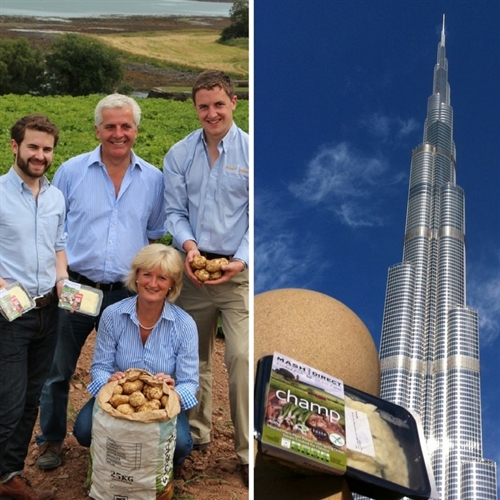 We are delighted to be shortlisted for the Export Initiative/Company of the Year at the first ever Northern Ireland Agricultural Awards. The winners will be announced at the prestigious awards ceremony to be held in Stormont Hotel on Thursday 22nd September.
The Northern Ireland Agricultural Awards celebrate the rich traditions handed down throughout generations rewarding companies, farmers, suppliers and individuals dedicated to the agricultural industry striving to make a difference and inspire others.
From Martin Hamilton's initial idea of making traditional Ulster Champ for convenience, our team have grown Mash Direct into a £15 million turnover company, employing 180 members of staff supplying a range of over 40 different convenient vegetable accompaniments to the retail, food service and food manufacturing sector.
We are delighted to have had a very successful year with record breaking sales and retail wins securing new contracts with Amazon Fresh, Fortnum and Masons, Home Bargains, Iceland, Nisa, Waitrose Scotland and Co-Op. Further afield, we have increased international sales in the Middle East including UAE. The growth in sales has meant a growth in demand for produce and our farm has grown from a 230 acre farm in 2004 to over 1400 acres in 2015.
Jack Hamilton, Export and Marketing Director, Mash Direct commented: 'It is an honour to be shortlisted as a finalist in Northern Ireland's Agricultural Awards. Our family have been farming close to the shores of Strangford Lough for six generations and we are passionate about what we do. These prestigious awards celebrate and recognise the hard work and devotion to the Agricultural Industry. We have had an incredibly successful year and continue to build our export markets. We look forward to what the future has in store for us.'