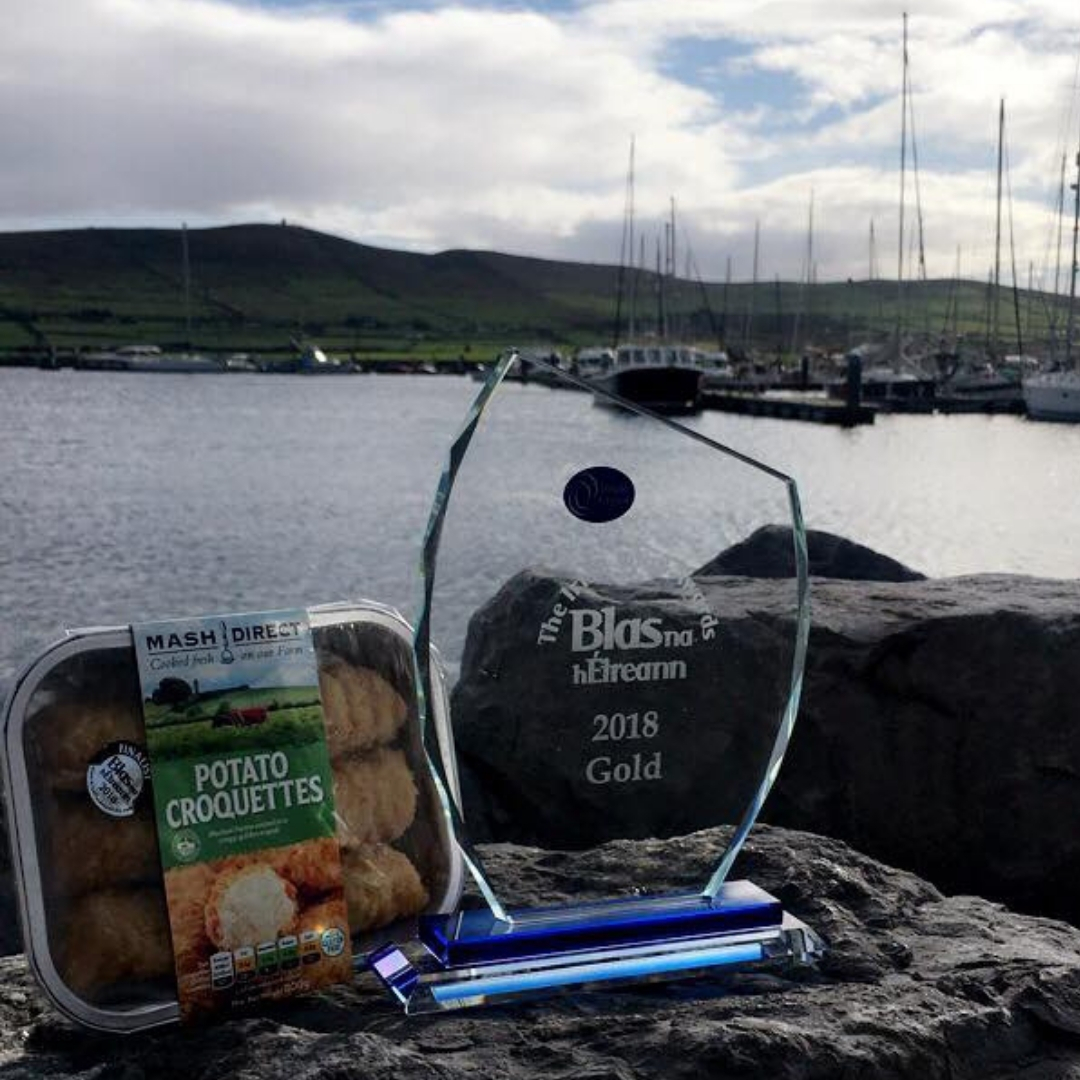 Big celebrations for our farm this week as our Potato Croquettes won a Gold Award at the Blas na hÉireann, Irish Food Awards in Dingle, Co. Kerry. Now in their eleventh year, The Blas na hÉireann awards are the biggest competition for quality Irish produce on the island of Ireland and have one of the highest recognition amongst Irish consumers.
An astonishing 2,500 products were entered to win Gold, Silver and Bronze Awards in over 100 food and drink categories. They are the biggest blind tasting of produce on the island of Ireland and the criteria on which the product is judged is now recognised as an international industry standard. We last won a Blas award back in 2008 when our Green Cabbage was awarded Bronze.
Director Jack Hamilton, said: "Winning Gold for the Gluten Free Potato Croquettes is a massive testament to the constant innovation and quality improvement our Mash team put in to make this product more even more delicious year on year. Our Potato Croquettes now have even more of a wow factor on the shelf in supermarkets and we couldn't be more proud to take the Gold home to County Down."
"It was great to see over 30 Northern Irish food and drink brands walk away with Blas awards displaying the exceedingly high standard of food produce at home and the success of these brands across the island of Ireland."
To learn more about the Blas na hÉireann awards, click here.