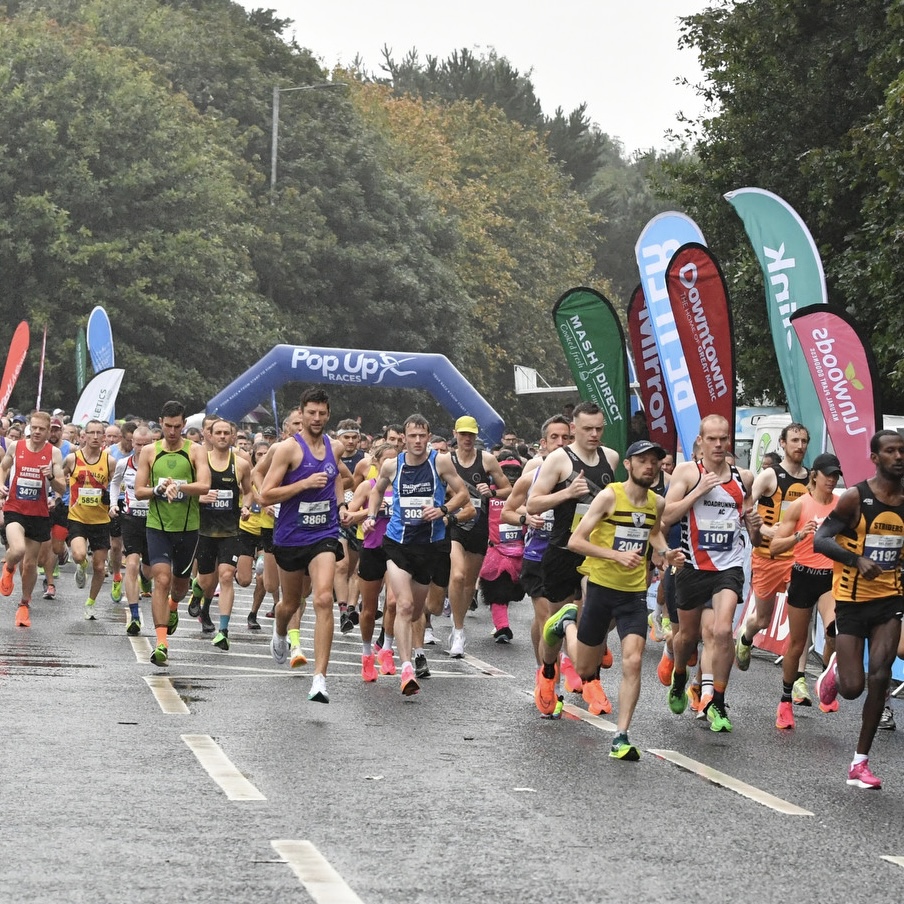 A week has swiftly passed since the Mash Direct Belfast City Half Marathon 2023, and what an event it was! Over 5,000 runners, a record turnout, graced the streets of Belfast for this monumental 10th-anniversary run. We hope those post-race legs are now well on their way to recovery!
The morning might have greeted us with rain, but nothing could dampen the spirits of our dedicated runners and the electrifying atmosphere at Ormeau Park. It's a testament to Belfast's tenacity – come rain or shine, we rise!
Our esteemed winners led the way with Eskander Turki finishing first in a swift 1:09:10, closely followed by Conan McCaughey and Gary Slevin. Among the ladies, Ann Marie McGlynn, Gladys Ganiel, and Caitlyn Harvey showcased their athletic prowess, each achieving impressive times.
For those of you who engaged with us at the expo and on race day, our Mash Bus was in full swing, serving as a cozy space for chats about our farm-fresh side dishes. It's always heartening to share our passion with fellow Mash enthusiasts.
Each runner, from those aiming for a PB, running for a noble cause, or simply challenging themselves, embodied the spirit of perseverance. A shout-out to our Mash Fans – reconnecting with you is always a special occasion for us!
Curious about the detailed results? Find the full Marathon Results here - https://belfastcitymarathon.com/results