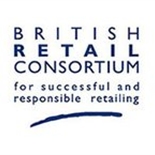 We are extremely proud to announce that Mash Direct have been awarded the coveted A Star Award from the influential British Retail Consortium (BRC). The unannounced audit took place earlier this month and Mash Direct are now the only Company in Ireland to have achieved this award for a third consecutive year.
BRC is the UK's leading quality accreditation body for food retailing and imposes a set of systems which ensure good management practice and the highest of standard of food hygiene. By achieving an A Star grade, Mash Direct has demonstrated that it supports the principles behind BRC and shows the Companies commitment to the issue of food hygiene.
Congratulations to the whole Mash Direct team, we are all extremely proud of this great achievement which is a true reflection of how hard everyone works within our company! Well done everyone!