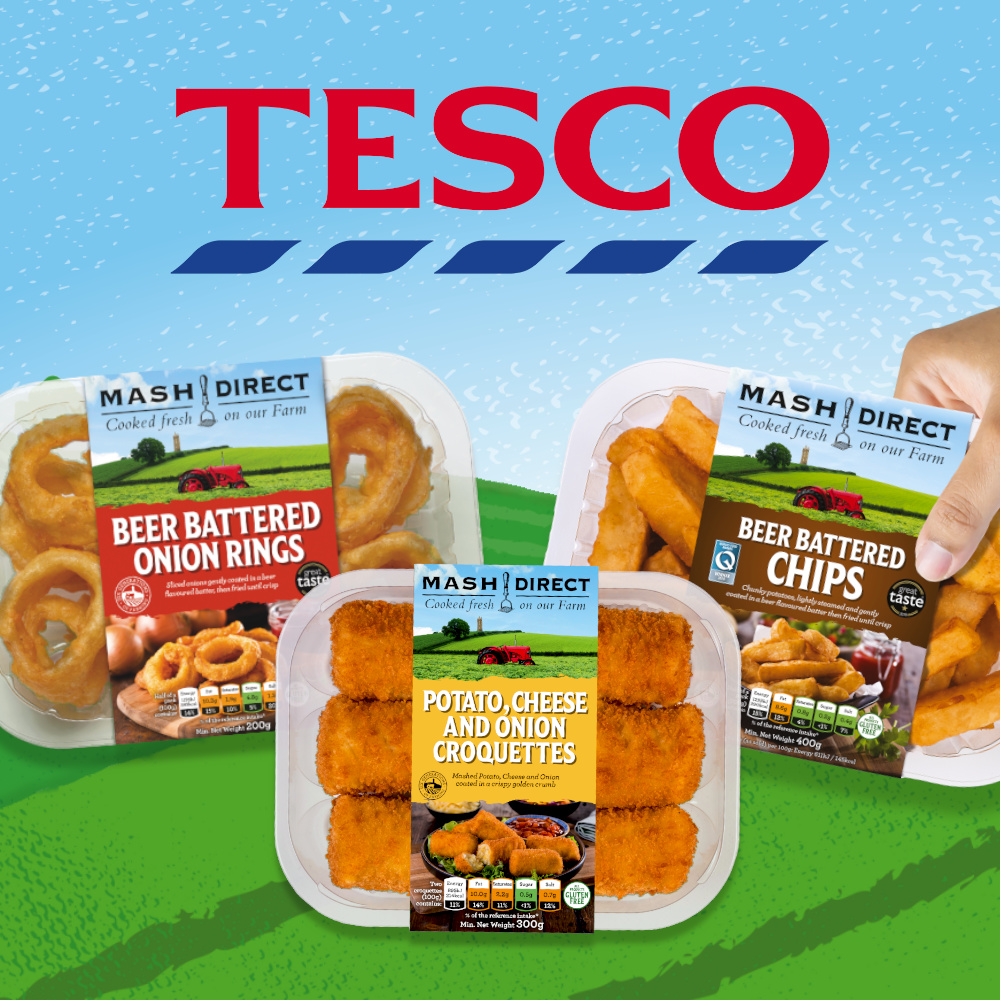 We're thrilled to bring you some exciting news: the Mash Direct family is growing in Tesco stores across England and Wales! Our mission to provide farm-fresh, nutritious, and tasty side dishes continues as we extend our product range in one of the UK's leading supermarkets.
Ever since September 2022, when our delicious Beer Battered Chips and Beer Battered Onion Rings made their first appearance on Tesco's shelves in 60 Stores, we've been overwhelmed by your fantastic response.
Today, we're delighted to announce that these fan favourites are expanding to even more Tesco stores, 159 stores across England and Wales! Now, more households across England and Wales can enjoy these golden, crispy delights that add that extra touch of deliciousness to any meal.
But that's not all!
We're equally excited to introduce our newest listing – the Potato, Cheese, and Onion Croquettes. Crafted with freshly mashed potatoes, cheese, and onions, all encased in a golden, crunchy gluten-free breadcrumb coating, we're sure this scrumptious addition will quickly win your hearts and satisfy your taste buds.
Our continued partnership with Tesco demonstrates our commitment to making our farm-fresh side dishes more accessible. So, whether you're a loyal fan or a first-time customer, remember to look for these tasty Mash Direct favourites next time you shop at Tesco.
To find out more about our new Tesco listing Potato, Cheese and Onion Croquettes visit - https://www.mashdirect.com/range/potato-cheese-and-onion-croquettes/