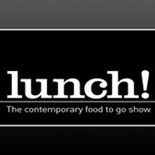 Mash Direct will be exhibiting at the Lunch! Trade Show for the first time this year. Lunch! is the only trade show dedicated to the out of home food and drink market and it is sure to be another successful show for Mash Direct.
Lunch! is running from 29th-30th September at Old Billingsgate, London. Mash Direct will be launching our new exciting Mash Pot range, a great, convenient, but healthy snack that will make you forget all about having a sandwich at lunchtime.
The five varieties available in this range are:
1. Mash with Bacon
2. Colcannon with Bacon
3. Mash & Turnip with Bacon
4. Mash, Carrot & Parsnip with Bacon
5. Cheese & Onion Mash with Bacon
More lines will be added to this range, including a meat free option for our vegetarian fans!
The Mash Direct team will be waiting with samples and products at Stand No:A117, so get down early to grab some great food. Check out the Lunch! website for more details, available at: http://www.lunchshow.co.uk/