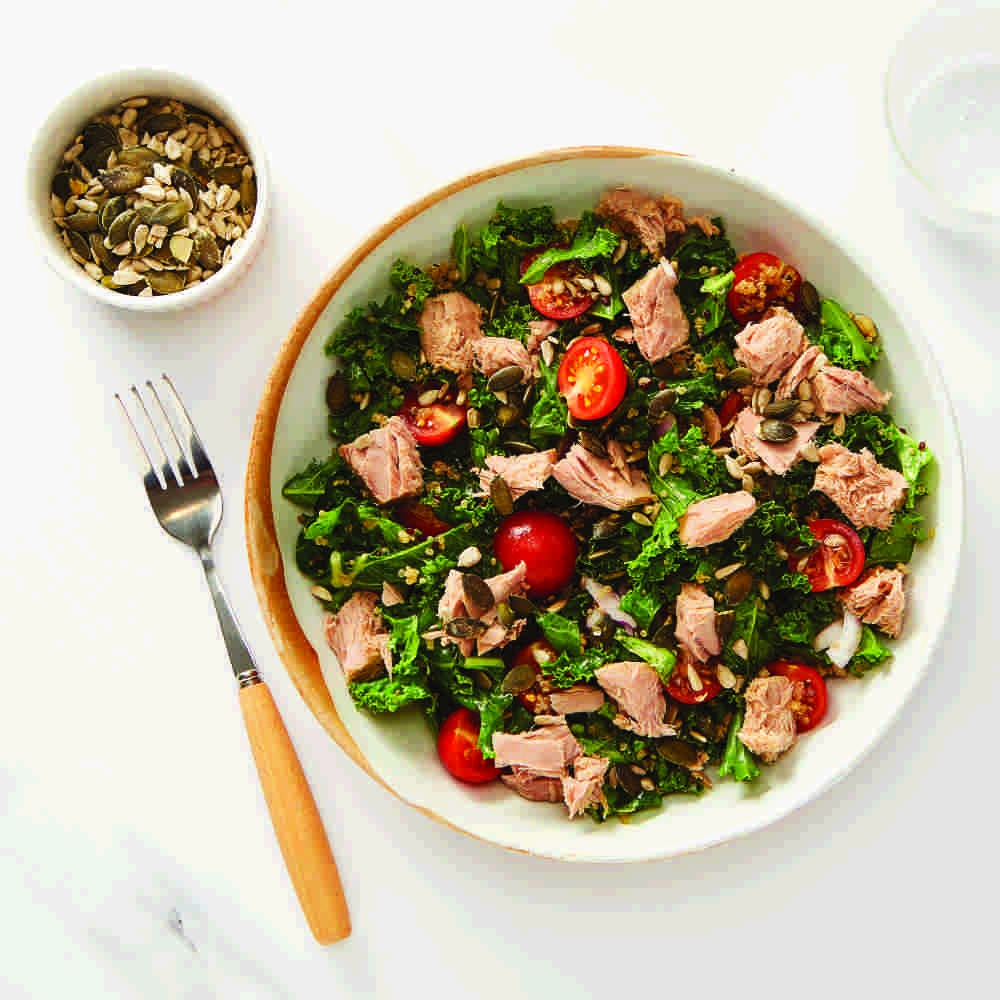 With the festivities a distant memory and a few more winter months ahead, January can leave many of us feeling a bit blue. But don't despair, there are many things you can do to help inject some positivity into January and give you an early spring in your step.
One of the easiest ways to brighten your mood is to enjoy some tasty, wholesome food and what better choice is there than fish? Love Seafood is on a big bold mission to get the nation eating more fish and we're encouraging everyone to start the year with a new seafood dish.
Fish is packed with nutrients that benefit your whole body, from the top of your head to the tip of your toes. We've teamed up with Love Seafood's nutritionist, Juliette Kellow, who tells us why fish is a great choice to boost your January mood and Bring on Better Living.
Seafood is happiness on a plate
Studies show eating a healthy, balanced diet is good for our mood[1] – and fish seems to play an important part in this. In particular, DHA – one of the omega-3 fats found in oil-rich fish like mackerel and sardines – helps to keep our brain functioning normally. Fish is rich in other nutrients that affect our mental health, too. For example, most species are packed with vitamin B12, important for our psychological performance. Seafood is also one of the main sources of iodine in our diet, a nutrient that's important for normal cognitive function – in other words, all the mental activities that affect our attention, memory and language, as well as our ability to think, make decisions and solve problems. Enjoy two portions a week, including one oily variety, and you are setting yourself up with a variety of nutrients that offer some great brain benefits.
Try this mackerel poke bowl which is full of colour and bound to put a smile on your face.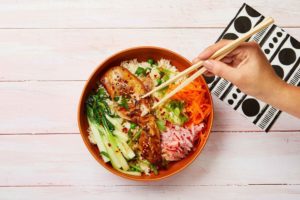 Enjoy the sunshine vibes
Many varieties of oil-rich seafood are packed full of vitamin D, a nutrient that's important for our bones, teeth, muscles and immune system. We can make vitamin D in our body when the skin is exposed to sunlight – that's why it's often called the 'sunshine vitamin' – but in the winter, the sun's rays aren't strong enough to do this so we don't get that natural boost. That's where eating seafood packed full of vitamin D can really help. Herring, mackerel and sardines are a great choice – they are quick and easy to prepare and packed full of those sunshine vibes.
To supercharge your lunchtime, try this mackerel burrito bowl.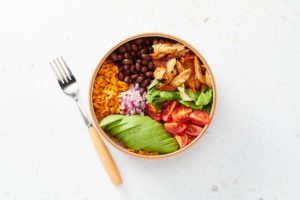 Boost your heart health
Yet another reason for making sure you are tucking into a portion of oily fish every week is because it can help keep your heart healthy. Omega-3 fats found in oily fish play a role in helping the heart work normally and help keep blood levels of triglycerides (a type of fat) within a normal range. This is good news because raised triglycerides can increase the risk of heart disease. Both fresh and frozen seafood are also naturally low in salt, great news as too much salt is linked to high blood pressure. Just don't add salt during cooking or at the table.
The grilled sardines with salsa and avocado recipe is a deliciously tempting lunch option.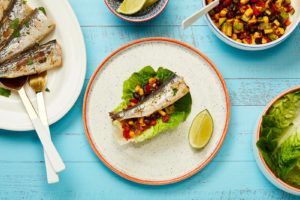 Keeping you active
Whether you are a seasoned gym-goer or just love to keep active, seafood should be part of your routine. It's high in protein, which means it's great for the growth and maintenance of muscles. Many species also contain potassium to keep muscles performing at their best. Anchovies, crab and langoustines also contain calcium, important for muscle function, while oil-rich fish are packed with muscle-friendly vitamin D.  Some shellfish like mussels and clams also contain iron, which is required to make red blood cells and transport oxygen around the body so if you are exercising regularly, it's a great way of helping to reduce fatigue.
Try these mussels with spicy tomato linguine for a great pre-work-out meal.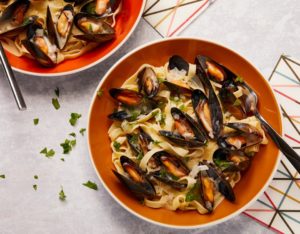 Boost your eye-sight
Believe it or not, seafood contains several nutrients needed for our eyes. One of the omega-3 fats – DHA – which you've seen mentioned plenty so far, help with normal vision, while zinc found in many shellfish and vitamin B2 found in crab, flounder, herring and sardines to name a few are also vital for maintaining normal sight.
We can't see past these crab and ginger cakes with soy dipping sauce, which are loaded with zinc.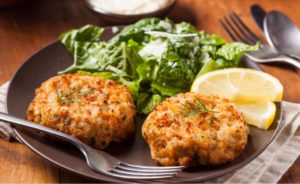 Faff free meal-times
Seafood is super easy to cook and ideal if you are looking for something healthy and nutritious. There are so many different things you can create with fish, from pasta dishes and salads to hearty stews and soups, the list is never-ending. Adding plenty of vegetables to your seafood meal is another way to beat the January Blues and what better way to do it than with some of Mash Direct's delicious vegetable accompaniments like Carrot and Parsnip Mash available exclusively at Morrisons or Broccoli with Cheese Sauce from Sainsbury's.
Check out Mash Direct's Cajun cod with Southern fried potatoes for a tasty dinner option.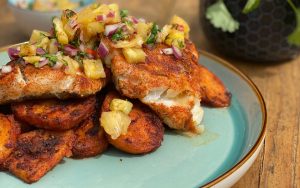 If you'd like to help boost your nutrition this January with seafood, then head over to Love Seafood's website where you'll find loads of delicious recipe inspiration.
[1] Ljungberg, T et al (2020) Evidence of the importance of dietary habits regarding depression symptoms and depression. Int J Environ Res Public Health. 2020 Mar; 17 (5): 1616.