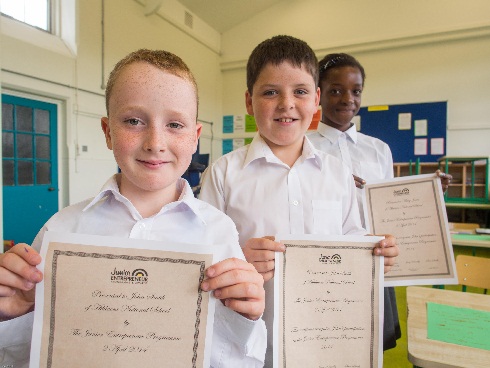 We are delighted to announce that 17 super schools in County Down have now signed up for JEP.
Pupils will use their creativity to come up with individual business ideas and through the 10 week JEP programme they will be encouraged to make decisions, negotiate, resolve conflict and connect with the wider world.
An information evening will be held for all teachers involved on Monday 10th November at 6pm.  Teachers from participating schools will soon be receiving invites to a very special evening at Mash Direct HQ where they will learn more about JEP and what is involved, whilst enjoying a wonderful meal using products cooked fresh on the farm, as well as meeting the entrepreneurs responsible for starting Mash Direct, Martin and Tracy Hamilton.
Mash Direct's Managing Director, Martin Hamilton, said; "We are delighted to be taking part in this fantastic Programme and are excited to be involved in uncovering, inspiring and really encouraging the future generation of young entrepreneurs.  This information evening will help to provide the teachers involved with the tools necessary to make the Programme a success and is sure to be a fun and exciting project for teachers and pupils alike.  We just can't wait to see what bright ideas the kids come up with!"
For more info check out www.juniorentrepreneur.ie or if you have any questions get in touch at jep@mashdirect.com