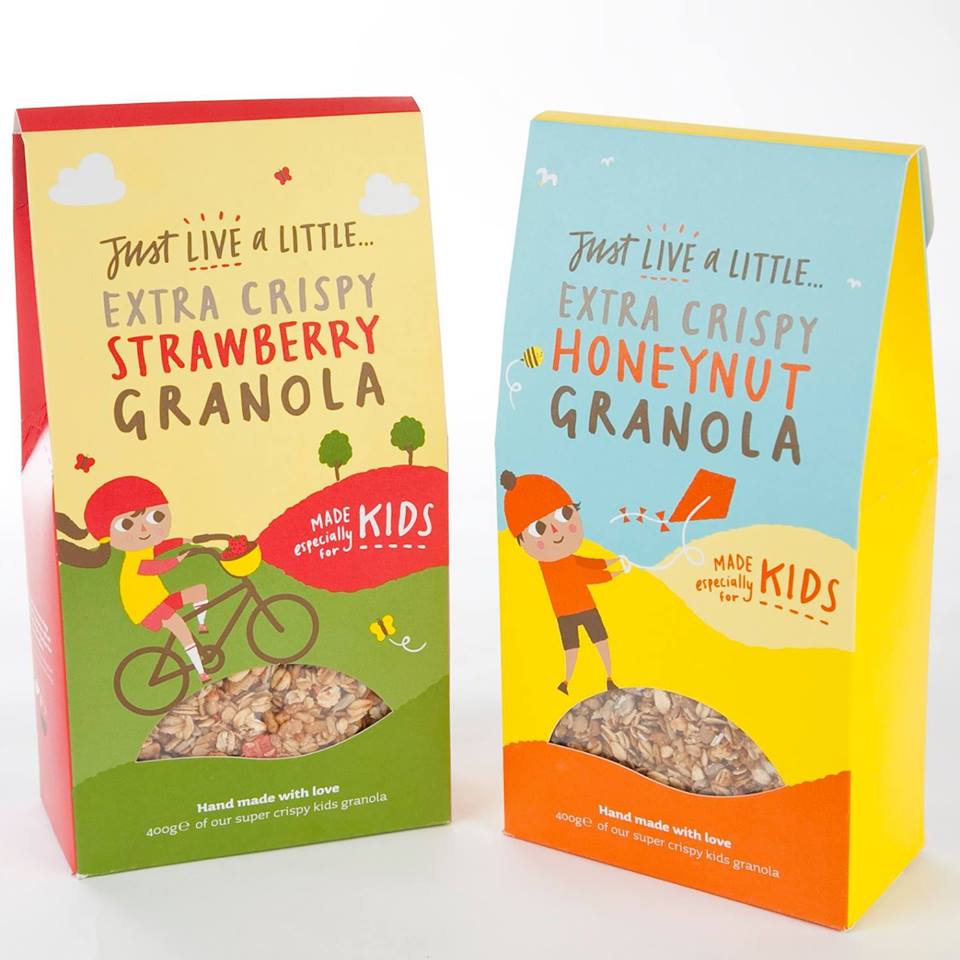 The lovely Jill Crawford from Just Live a Little has been acting as a dragon recently (a nice friendly dragon)!
Jill has been helping us with our JEP Programme, visiting school children across County Down and advising them on their wonderfully creative business ideas.
Here's a little more about how Jill and her husband David started their business, Just Live a Little.  Don't forget to look out for their Granola - it makes your insides happy!
Dragon Focus 
Name: Jill Crawford
Company name: Just Live a Little Ltd
Website address: www.justlivealittle.co
Tell us about your business:
We are an independent, interesting and personable granola company. We specialise in the manufacturing and sales of granola and granola cereal bars.
Where did the idea come from for your business?
David was working for a yogurt company and I began baking granola in our home to take to St Georges Market on a Saturday in Sandwich bags for tastings.
How did you start your business?
We started at St Georges Market in Belfast and then Howard Hastings came along and loved our granola and he started serving it at his hotels, and it soon became the only cereal available in the Hastings Hotels.
What was your first job?
I was a Sales person at Carphone Warehouse.
How do you describe your job to your friends?
Varied…We are a small company so my job involves everything from cleaning the toilets to meeting buyers to sending out invoices to attending trade shows!
What is the most rewarding part of your job?
When someone come up to us to tell us they love our products. We have received letters from kids who tell us they love our Kids granola so that is really nice.
What is your favourite thing about being an entrepreneur?
The variety and the opportunity to meet really interesting people.
Which famous entrepreneur do you most admire and why?
Cath Kidson – I just really like her passion about how she started her business and she didn't let early setbacks stop her vision and creating the brand she believed in.
What advice would you give to aspiring young entrepreneurs?
If you truly believe in it…and your gut tells you its right then go for it. It will be so much tougher than you imagine and it will cost so much more than you budget for, but it will be worth it!