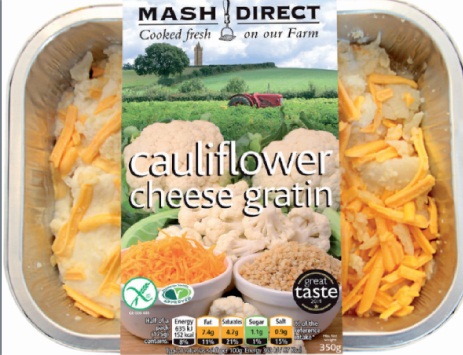 "Fresh Veg Made Easy" - That's what the Observer Food Monthly described us as at the weekend!
We were featured as part of their "January Highlights" where they encouraged readers to "Enjoy a mid week roast and all the trimmings the deliciously easy way with Mash Direct".  Sounds tasty and it's making us hungry just thinking about it!
Our Potato, Cheese and Onion Croquettes are noted to be "perfect with fish" while our latest Great Taste Award winning Cauliflower Cheese Gratin is described as "a scrumptious supper dish on its own with crusty bread!"