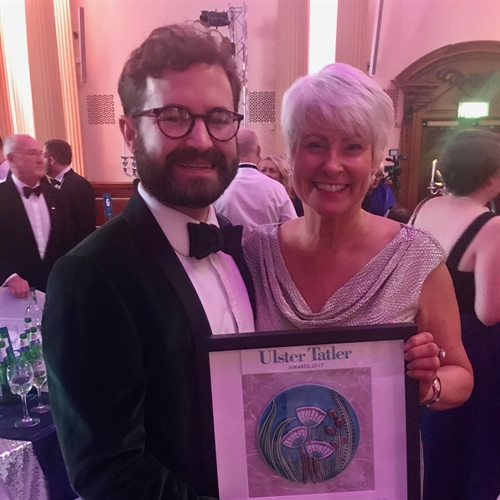 Jack has been named Business Man of the Year by the Ulster Tatler!
Last night, Jack Hamilton, Comber born and bred, won the Business Man of the Year Award at the Ulster Tatler Awards 2017.
The Ulster Tatler Awards are an opportunity to celebrate home-grown talent from multiple business sectors and bringing together these industries to showcase their achievements and excellence.
Jack Hamilton, Director of Comber based family-run farm, Mash Direct, said: "It was such a shock to be nominated, let alone win the award! It was such a tough category this year and I was up against some great business men and women from different industries. A fantastic night was had by all and it was fantastic to celebrate the top talent that Northern Ireland has to offer. Well done to all of the finalists and the winners of each category."
Hosted by Pamela Ballantine and set in the lavish surroundings of the Great Hall in Belfast City Hall, the glitzy ceremony was also attended by Rory Best, Marie Jones, Barra Best and Alison Clarke as well as 400 other guests.
For more information on the winners of other categories, click here.