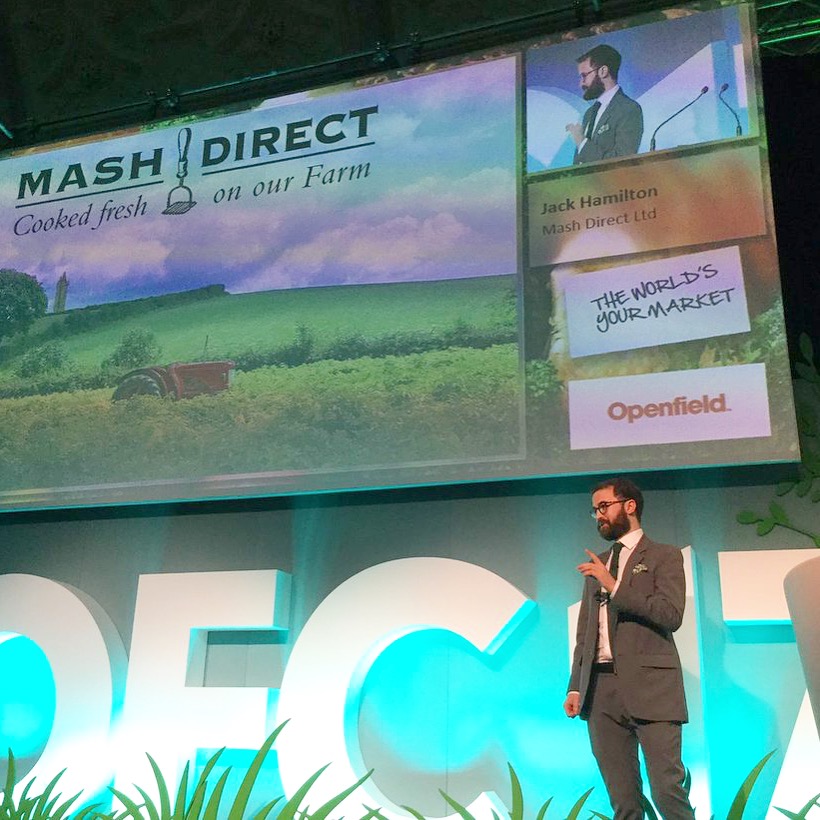 We were delighted to announce record Christmas sales with one dish selling every second during the Christmas period in 2016. Jack Hamilton, Director at Mash Direct, announced the news speaking at Oxford University last week when addressing industry leaders about the future of farming in the UK.
The Oxford Farming Conference has been running since 1936 and is regarded as one of the pivotal speaking events of the Farming calendar, Jack is the first Northern Irish speaker to speak at the conference in the last ten years. This year the event was also attended by the Secretary of State for Environment, Food and Rural Affairs, Andrea Leadsom and Her Royal Highness Princess Royal.
Nearly 500 delegates gathered to hear papers and presentations from leading industry professionals on subjects ranging from policy to scientific and technological advances. Jack spoke about how our family run business has achieved international sales and our export plans for the future. We have been making waves in the Middle East, exporting our product range to Dubai and Abu Dhabi and we are currently in discussions with the US and Singapore.
Speaking afterwards, Jack said that the key to our success was to listen to what customers want and hand out free samples. He said, "The only way to talk about food is to get people to try it first".
To watch Jack's talk in full, click here.
For more information on this years Oxford Farming Conference, click here.