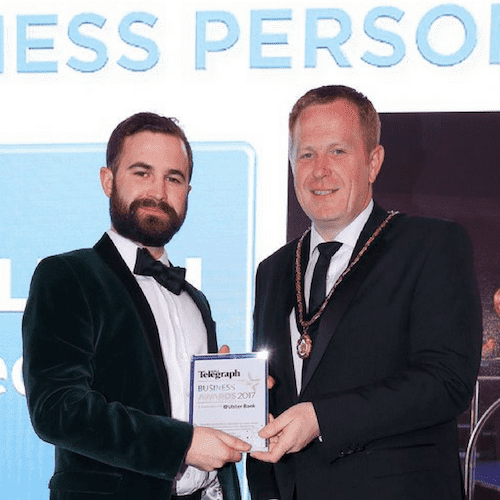 We are proud to announce that our Director of Marketing, Jack Hamilton, has been named Young Business Person of the Year at the Belfast Telegraph Business Awards.
Jack, the youngest son of Martin and Tracy Hamilton, picked up the prestigious award last night at the glitzy ceremony hosted at the Crowne Plaza Hotel.
The Belfast Telegraph Business Awards are in their 15th year and highlight the best talent from across multiple business sectors throughout Northern Ireland.
Jack Hamilton: "I am delighted with this award- it comes as a shock as I was up against some fantastic people in my category. This award isn't just for me, it's for the rest of the team back at Mash Direct who all put in such hard work every day. I feel very proud to be in a room this evening with some of the most forward-thinking businesses that help to promote Northern Ireland as a fantastic place to work."