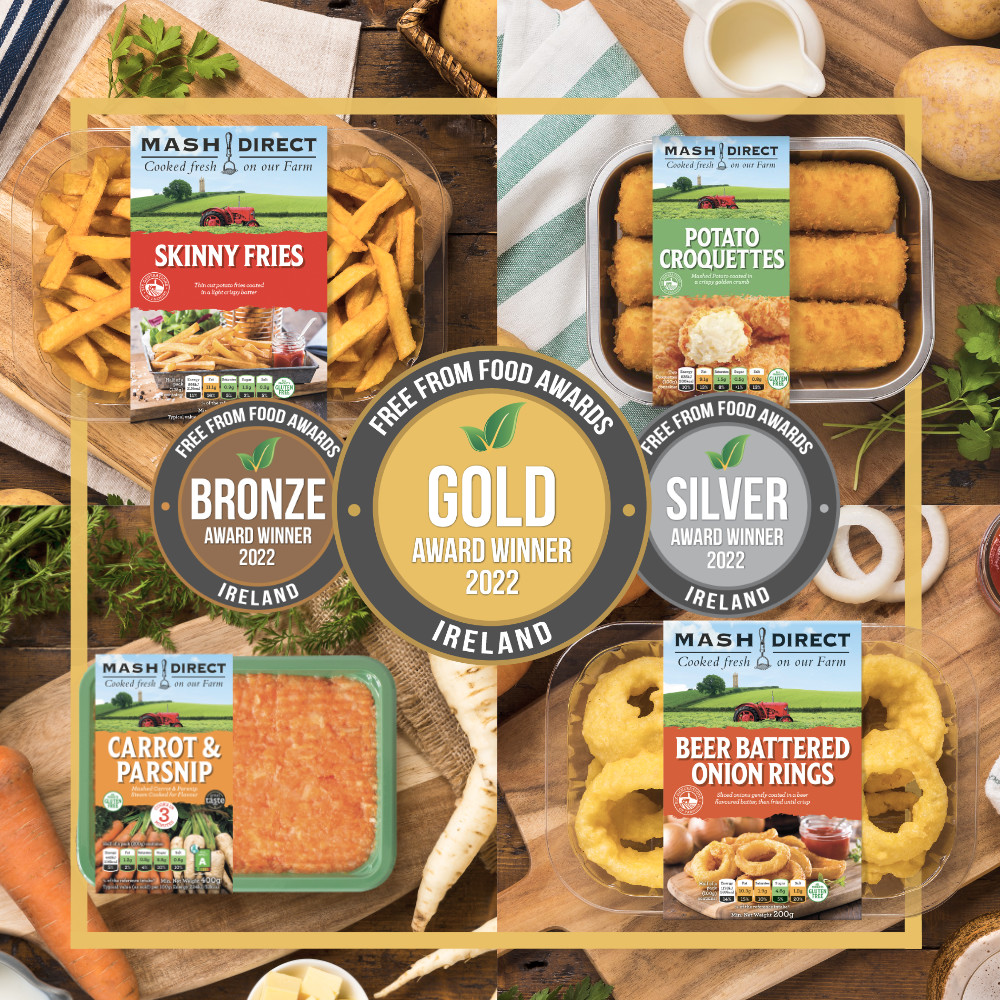 Exciting News!
We're absolutely thrilled to have received five awards from FreeFrom Food Awards Ireland!
On Friday evening, for the ready-to-cook section, we received Gold for both Skinny Fries and Potato Croquettes, Silver for Carrot & Parsnip and bronze for our Beer Battered Onion Rings. 
Our Carrot and Parsnip also received another bronze in the Parent's Choice Section, and a special mention went out for our new Skinny Fries as it narrowly missed out on being the FreeFrom Food Awards Ireland Product of the Year. 
Judging took place over several weeks in September, with over 400 entries going before the FFFAI panels where they to help highlight the very best products so consumers can enjoy a high quality selection that caters to their needs.
The FreeFrom Food Awards assembles judging panels from various backgrounds, including coeliacs, dietitians, parents of freefrom children, nutritionists, chefs, bakers and bloggers. 
Jack Hamilton, CEO said, "We are absolutely delighted to receive five awards at the Free From Ireland Awards this year. This is a very special award for us, as in 2010, we decided to change our range and ensure all our products are 100% Gluten Free, it is amazing to gain recognition and receive this accolade for our achievements. 
We are also delighted to hear that the judges were impressed with our New Skinny Fries, which picked up a Gold Award and was the runner-up to the Product of the Year. This is a true testament to our hard work across the company in helping provide more options for Coeliacs and Gluten Intolerant consumers."
To find out more about the Irish Free From Food Awards, visit their website: https://fffa.ie