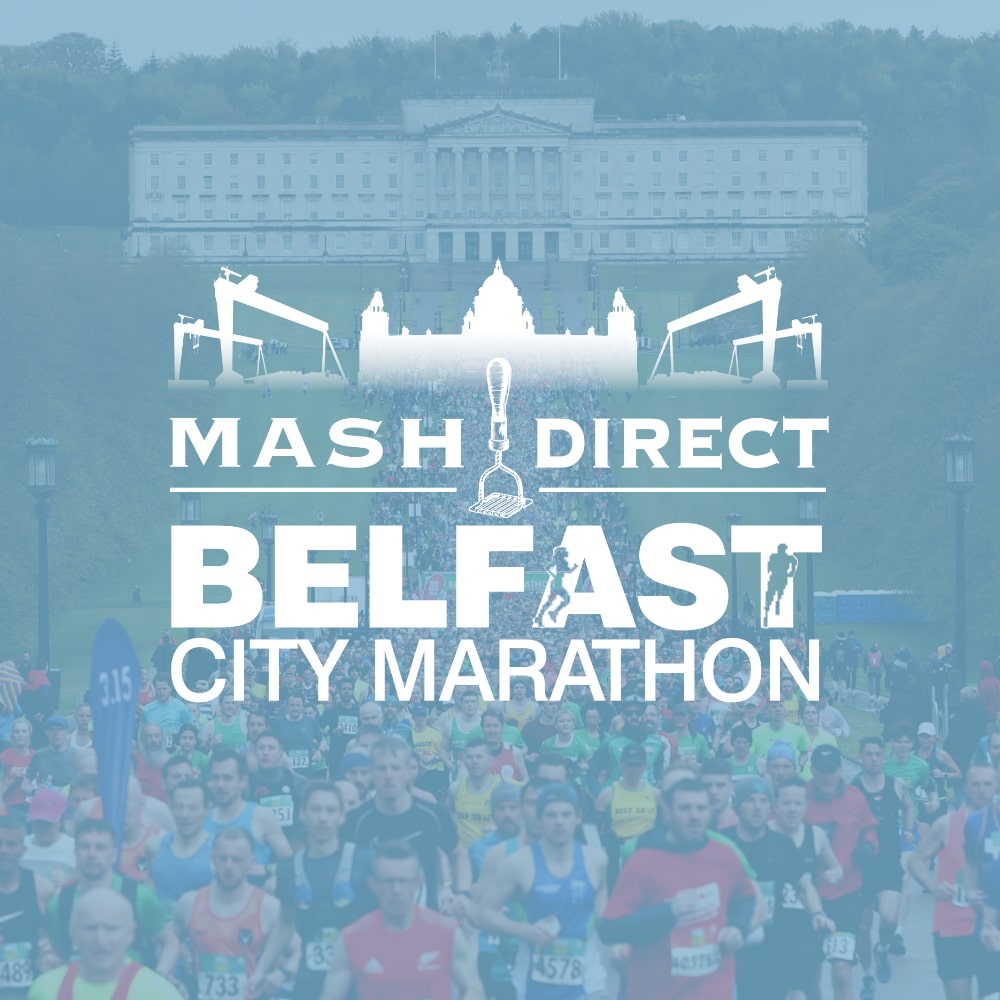 It's only 6 Weeks to go to the Mash Direct Belfast City Marathon 2023, and we are excited to see everyone at the expo and the start line at Stormont Estate on 30th April!
Are you preparing for the Marathon or a team relay? Here is how Mash Direct can help you with your training and help you achieve your goals.
1. Farm Fresh: Our Mash Direct products are grown and cooked with farm-fresh, wholesome ingredients that can provide the energy and nutrients needed for training and recovery, such as Carrot & Parsnip, Green Cabbage and many more!
2. Full of Carbohydrates: Carbohydrates are essential for endurance athletes as they provide the body with the energy it needs to perform. Mash Direct products, such as our Beer Battered Chips and Sweet Potato Fries, are a great source of carbohydrates that can help you power through your workouts.
3. Promote Muscle Recovery: Running training can be tough on your muscles, and proper nutrition is essential for optimal recovery. Mash Direct dishes are rich in nutrients that can help promote muscle recovery, which is crucial for staying on track with your training schedule.
4. Convenient: With Mash Direct, you can have a healthy, balanced meal on the table in minutes, allowing busy runners to focus on their training and recovery, as training for a marathon requires a lot of time and dedication!
5. Affordable: Eating a healthy diet can be expensive, but Mash Direct dishes are inexpensive and can help you stay on track with your nutrition goals without breaking the bank.
6. Easy to Store: Mash Direct dishes are easy to store and can be kept in the freezer for convenience, which can be particularly helpful for runners with limited time to shop for fresh produce.
If you still need to sign up for the Mash Direct Belfast City Marathon, Don't miss out as the final sign-up deadline nears!
The 2023 Mash Direct Belfast City Marathon will start from the iconic Stormont Estate and finish at Ormeau Park with the Full 26.2 Mile Marathon Run and Wheelchair Race to the Team Relay or 8 Mile Walk; there's an event for everyone on Sunday 30th, April!
Or join us in celebrating ten years of the Belfast City Half Marathon on Sunday, 17th September 2023!
Sign up here - https://belfastcitymarathon.com/