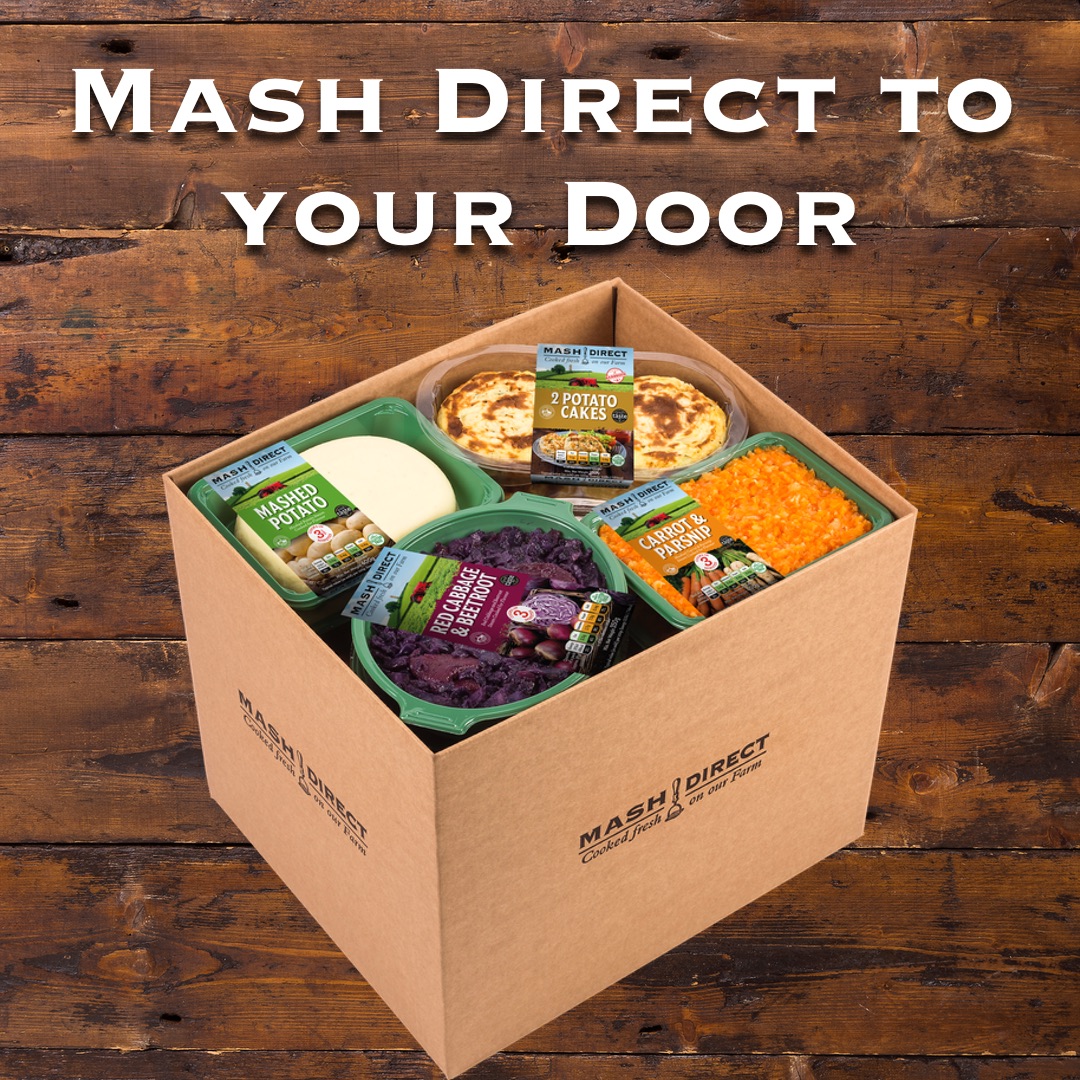 We are pleased to announce the launch of our 'Direct to your door' delivery service of fresh nutritious healthy and wholesome vegetable products. The service has been in development for some time formulated to provide convenience to busy customers and their families.
Our products are steamed cooked for freshness and require no preparation, chopping, peeling or mashing but still ensure the delicious taste and texture that you would expect from homemade food. The tasty and nutritious products cook in minutes and are suitable for home freezing.
"Our ecommerce site was born out of a demand for time saving solutions for busy households as they try and fit healthy meals around work school and extra curricular activities. We are now fully aware that our launch coincides with a very different type of demand from customers", said Tracy Hamilton, Director, Mash Direct. "As a result of Covid-19 the demand so far for our products online has been coming from the same people but for very different reasons. If we can serve a purpose now which means that people can stay at home but still enjoy healthy nutritious food, then that can only been seen as a positive. Ultimately, of course, we do hope to see people back enjoying their normal lives soon and will also have the option to go to the supermarket, where they can also pick up our products".
Our Online Shop carries a range of up to 40 products all of which are gluten free. The boxes are prepared for delivery depending on your exact requirements which includes tailoring the content's yourself from the full range of 40 products or, drawing inspiration from bespoke box selections.
Boxes retail from £20 / €25 (with a £5.59 delivery charge to the Republic of Ireland or free delivery in Northern Ireland).
Tailored box selections include:
The Healthy Box, made up of Carrot & Parsnip × 2, Beer Battered Chips × 2, Champ, Chilli Baby Bakes × 2, Green Cabbage,Carrot & Parsnip For One × 2.
The Roast Box containing Mashed Potato × 2, Carrot & Parsnip × 2, Red Cabbage & Beetroot, Roast Potatoes × 2, Green Cabbage, Cauliflower Cheese Gratin × 2, Mashed Turnipand Champ.
The Party Box, containing eight delicious products - Beer Battered Chips,Potato Croquettes × 2, Sweet Potato Fries × 2, Carrot & Parsnip Fries, Chilli Baby Bakesand Beer Battered Onion Rings.
Mash Direct is also offering a 'Feed the Heroes Box' which can be delivered to any hospital in Northern Ireland or Ireland for Healthcare Staff and Key Workers who are working tirelessly to combat Covid-19. These boxes can be purchased for £12.50.
Utilising six generations of the Hamilton family's farming expertise, Mash Direct vegetables are gently steam cooked immediately after harvesting, guaranteeing an unrivalled freshness of flavour with no compromise on either the nutritional benefits or natural texture of the vegetable.