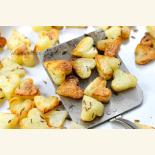 Happy Valentines Everyone! Thank you for all your Valentines Letters to Mash Direct, they were brilliant!! It was a very difficult task to choose the Winners.
Here is the list of our Competition Winners:
Northern Ireland: Nicola Donnan
Scotland: Fen Crosbie
England: Johnny Ward
Ireland: Suzanne McManus.
Have a Very Happy Valentines Day from all at Mash Direct!