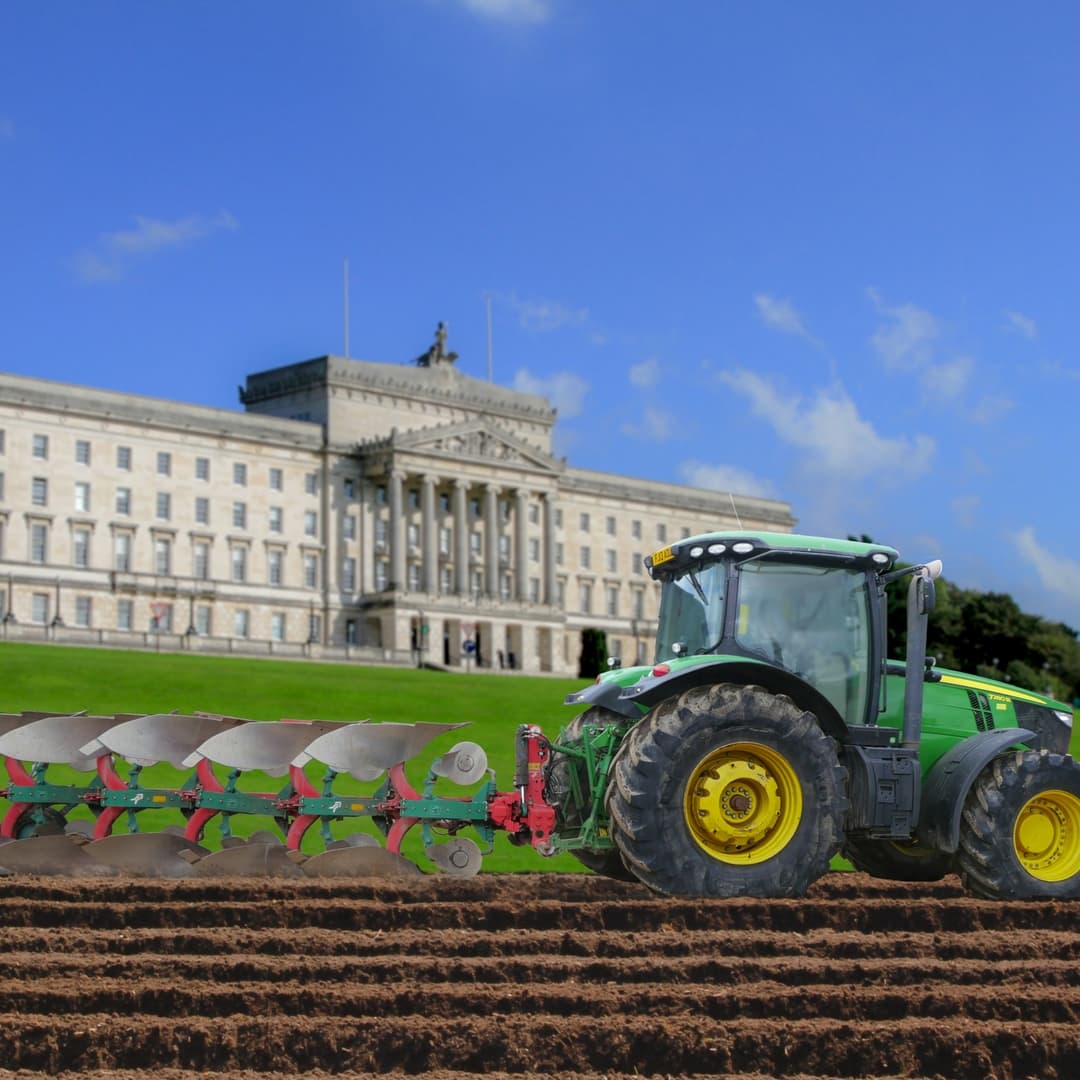 With no sign of a political deal being brokered, the grounds at the front of Stormont are set to be ploughed and prepared for growing potatoes.
We have taken the opportunity to grow potatoes in the otherwise unused lands in County Down.
The land at Stormont is ideal for farming due to the availability of natural light, the breeze of salt air from Belfast Lough and the abundant supply of natural fertiliser close-by.
Director of Mash Direct, Jack Hamilton says: "This makes the soil ideal for growing potatoes to make the regional speciality of thick champ."
"With Comber Earlies just down the road, we have taken the opportunities to work on a new variety – Stormont Lates."