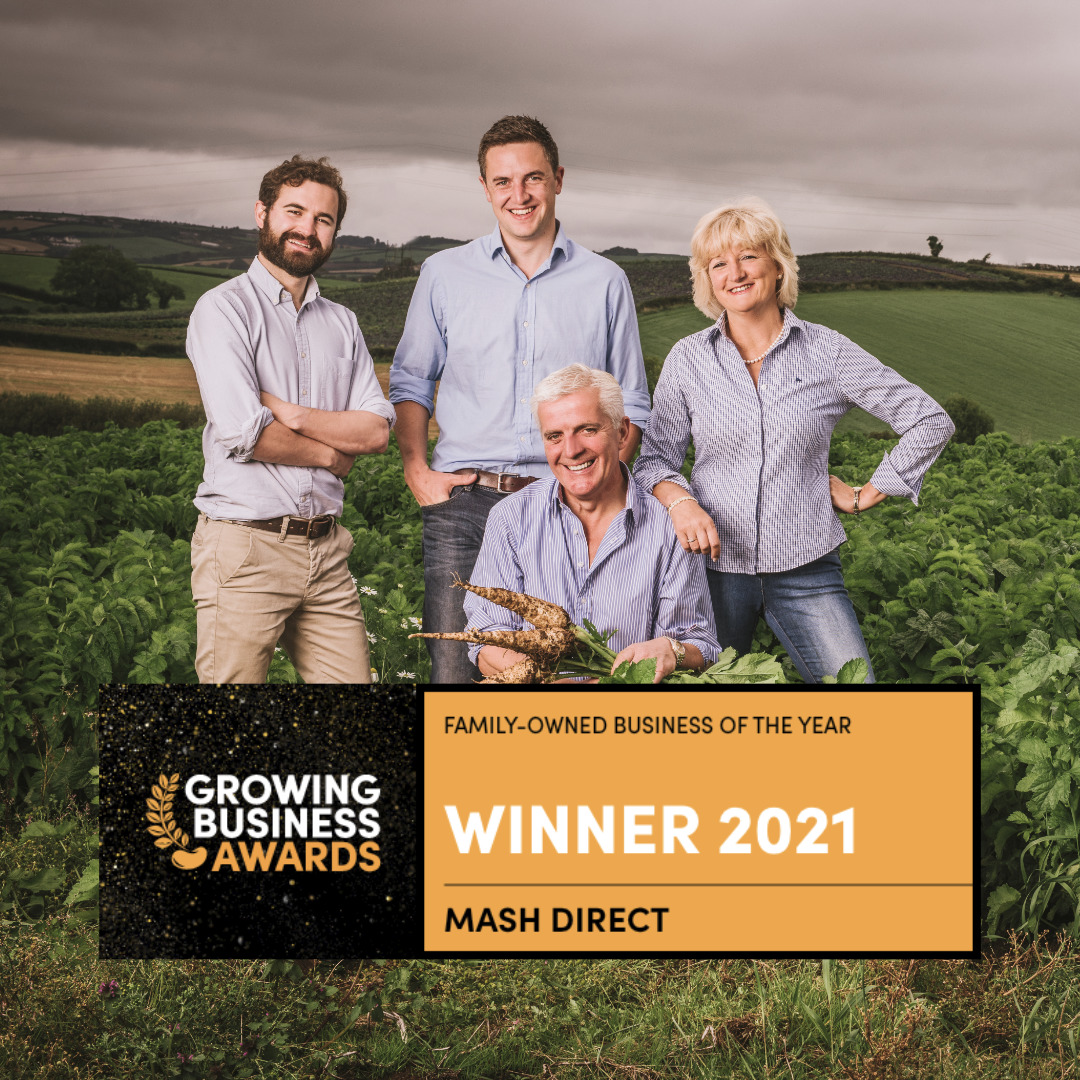 We are thrilled to announce that we have been awarded the Family-Owned Business of the Year Award at the Growing Business Awards 2021. These prestigious awards recognise exceptional growth in businesses and have received a phenomenally high calibre of entrants, adding to the delight amongst the entire Mash team, and are highly sought after amongst businesses across the U.K.
The Judging Panel were impressed by our "strong sense of purpose and values at the head of this business, which is led by vision, mission and ambition". This is a true testament to the hard work the whole team puts into growing our range whilst maintaining high quality standards from farm produce right through to the final product. It was an honour to be up against such strong brands in the Family-Owned Business category and we wish to congratulate all that were successful in the awards this year.
As the brand leader of the vegetable accompaniments sector within the food manufacturing industry, it has been another unstoppable year for us at Mash Direct. From the initial dream of producing traditional Ulster 'champ' for convenience in 2004, the Hamilton family have grown Mash Direct into a national household brand producing over 50 products. We are now listed in over 7,000 stores including new listings in Morrison's and Sainsbury's throughout the UK, highlighting the growth and demand for our products.
The Awards were held at the JW Marriott Grosvenor House Hotel in London at the end of November. For more information about the awards, click here.