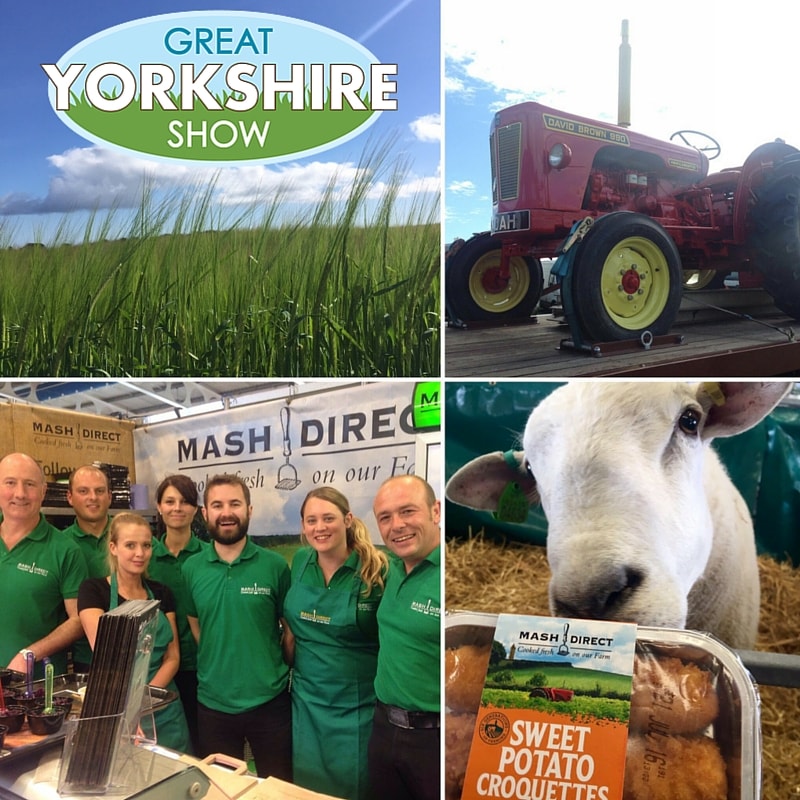 We always look forward to the excellent Great Yorkshire Show and this year's show did not disappoint. With over 130,000 visitors, beautiful summer weather and lots of hungry Mash Fans, we had a great time. Throughout the 3-day show which ran from the 12th - 14th July, we handed out over 10,000 gluten-free samples and spread the word about our field to fork products. For the second show in a row, our new Sweet Potato Croquettes went down a storm and were our best sellers, with our Carrot & Parsnip Fries coming in second.
This year marked the 158th year in which the Great Yorkshire Show has taken place. However, this is one show which is definitely not growing tired with old age! This year a £11.5 million exhibition hall was added, the size of three and a half Olympic swimming pools. The new exhibition hall housed the Food Hall for the 3 days, in which we were based.
Attending the show, Jack Hamilton, Mash Direct Marketing Director, said "The show continues to go from strength to strength attracting foodies from all over the UK who like to sample the best food from across the UK and Ireland. It is a showcase for the hard work and innovation of farmers and foodies and this has meant that this Great Yorkshire Show was our most successful to date."
To find out more about the Great Yorkshire Show and how you can attend next year, click here.
Check out some more pictures from this year's show below.