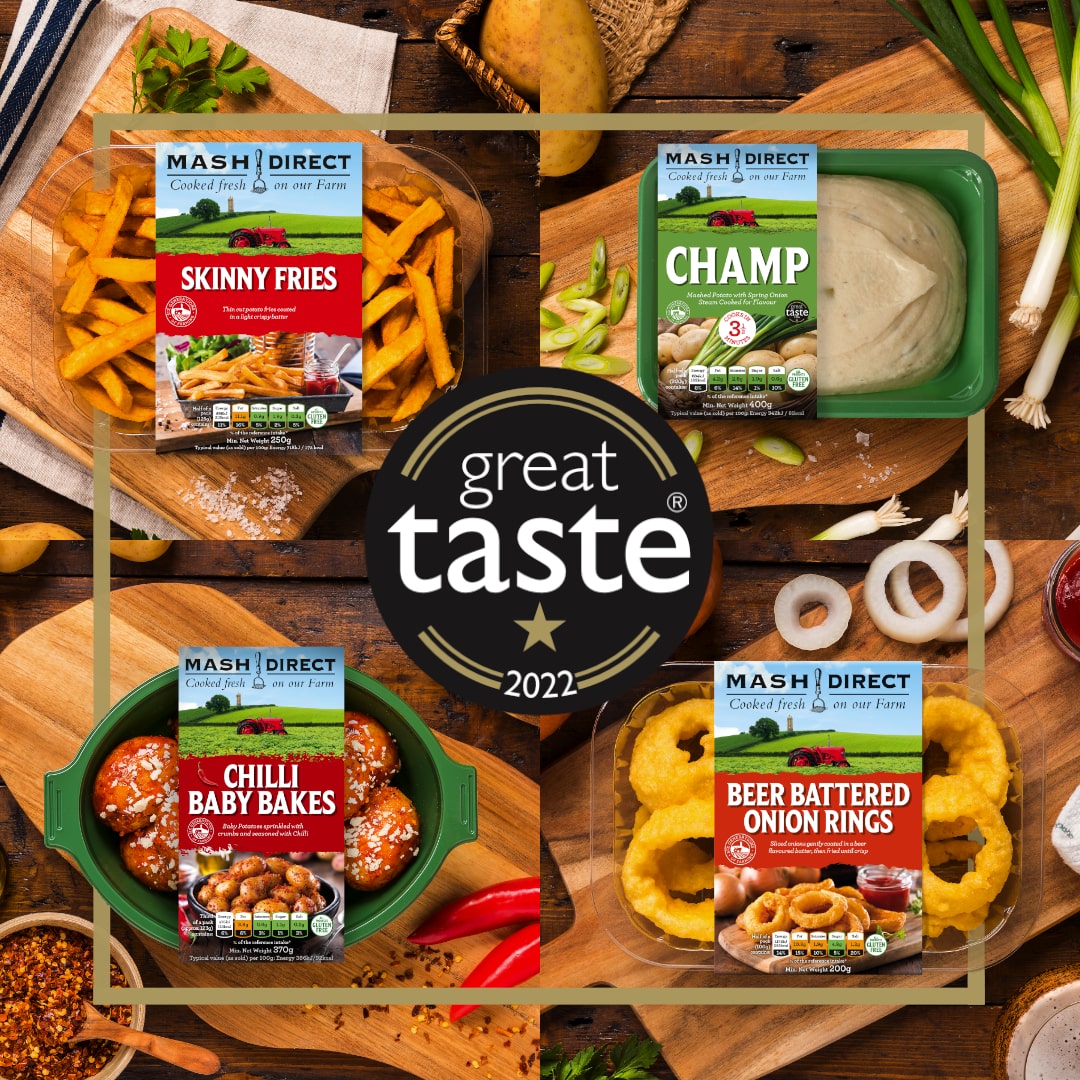 We are delighted to announce that four of our dishes have picked up a highly prized 1-star at the prestigious Great Taste Awards 2022!
Mash Direct has been named among the top food and drink producers this year, picking up a 1-star Great Taste awards for four of our dishes:
- Beer Battered Onion Rings
- Champ
- Chilli Baby Bakes
- NEW Skinny Fries.
The Great Taste Award is recognised as a stamp of excellence and is actively sought out by food lovers and retailers alike. The Great Taste Awards ensure a product has been through a rigorous and independent judging process where all products in the line-up are blind tasted so that it's all about taste!
Today's awards bring us to a total of 29 Great Taste Awards across all our Farm Fresh products to date. We're proud to be amongst the Northern Irish products to receive a Great Taste Award this year.
Jack Hamilton, CEO, said, "We are absolutely delighted to continue receiving the Great Taste awards for our products, bringing our total to 29! Winning this award is a testament to the hard work our team puts in year after year to master our products' taste and providing more options for our Gluten-Free Customers to choose from in stores."
To find out more about the Great Taste Awards, click here.