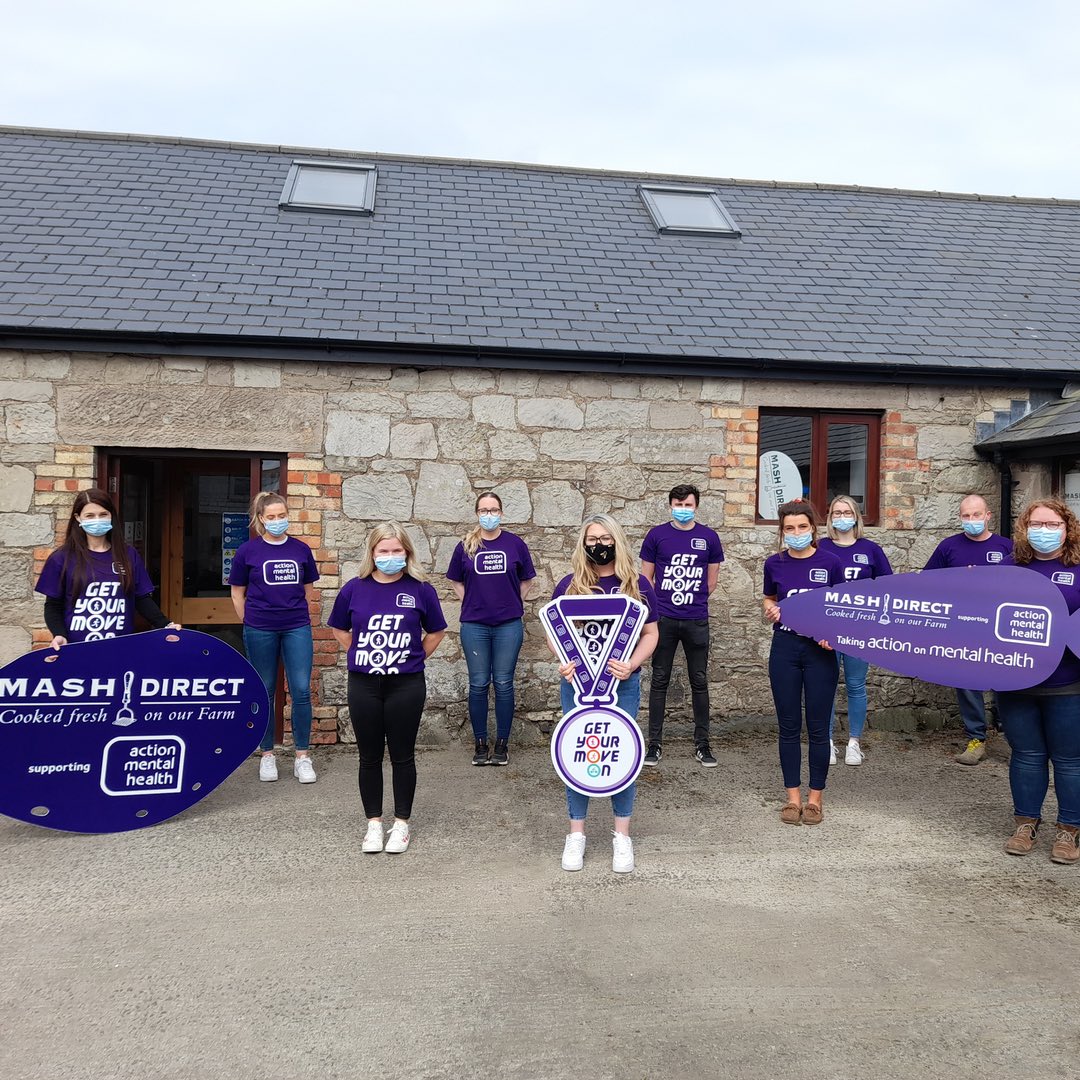 Some members of our Team have signed up to Action Mental Health's 'Get Your Move On' challenge!
This challenge will see teams of all ages and abilities taking part in a 230-mile challenge, at any times that suit them from the 1st May to the 31st July 2021.  This can be by walking, running, or cycling!
Participants will follow a virtual route that has been designed to cover landmarks and towns up and down the country where Action Mental Health services are located.  This virtual map starts in Foyle and makes its way to Antrim, via Fermanagh, Downpatrick, Belfast, and some others!
All funds raised by the Mash Direct team will help support Action Mental Health's diverse range of service that support Northern Ireland society.
- By raising £65 fundraisers could fund a counselling session for a person who is struggling to cope
- £285 could help to pay for 6-week arts-based therapy programme for a child
- £500 could help to pay for specialist training to develop strategies for dealing with stress and anxiety
- £1.000 could help to pay for a resilience building programme to be delivered in a local primary school
- £5,000 could support family therapy intervention services for local families
For more information on this challenge including links to register to participate or donate, head to "Get Your Move On" | Action Mental Health (amh.org.uk).
If you're interested in helping to support Action Mental Health, you can donate here: https://amhgopurple.enthuse.com/pf/mash-direct