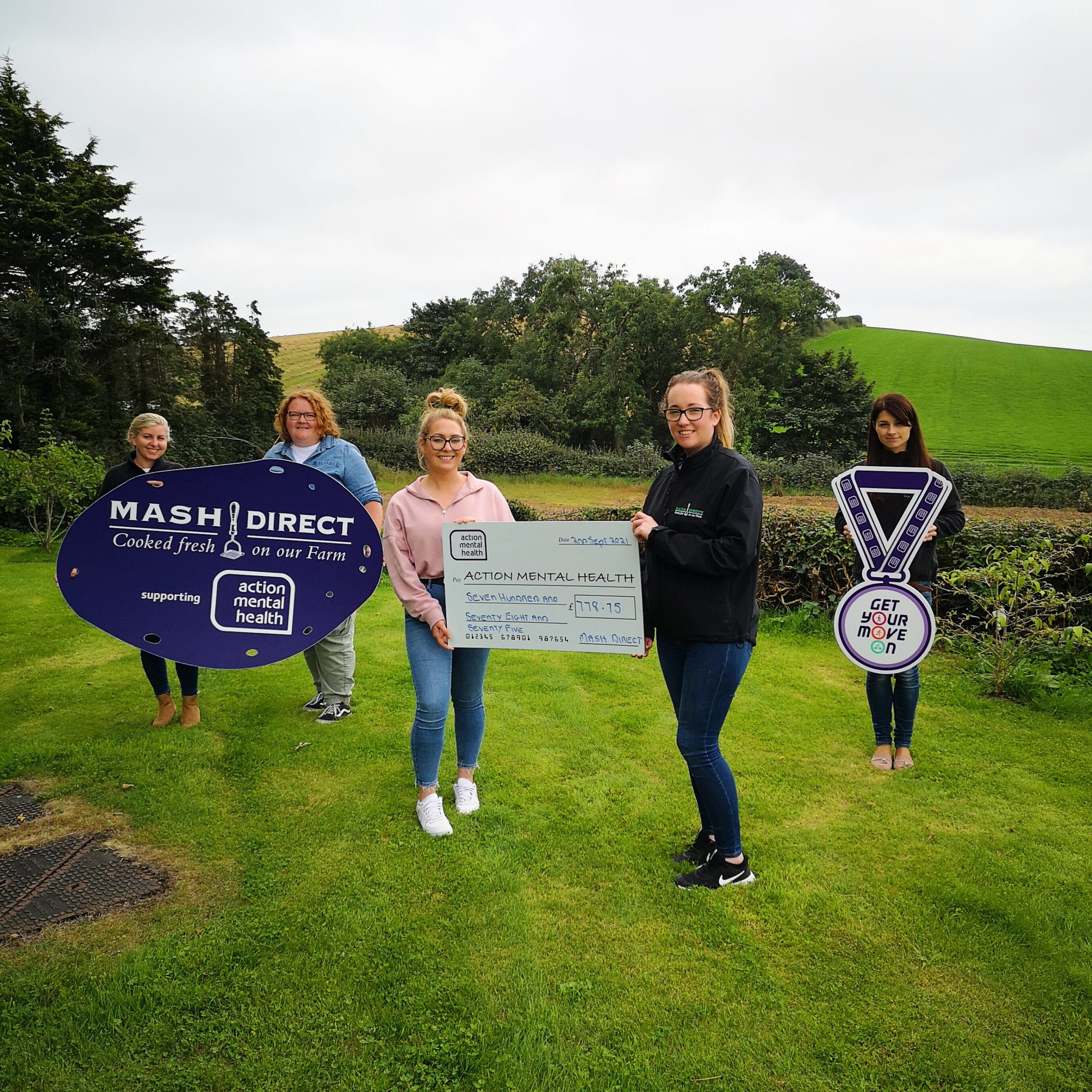 With a troublesome year for fundraising, our charity partner Action Mental Health created their first ever interactive event with Get Your Move On!
Embracing the spirit of helping people to get moving, as well as looking forward to fresh starts with lockdowns easing, fundraisers of all abilities were invited to #GetYourMoveOnForMentalHealth. Using a combination of walking, running or cycling, individuals completed a distance of 230 miles over 3 months in 2021.
The staff at Mash Direct created a team, with each member aiming to complete their 230 miles between May – July. The virtual route covered Northern Ireland landmarks and also towns where Action Mental Health has services, starting in Foyle and finishing in Antrim. This interactive event allowed everyone to complete the challenge at their own pace, and even allowed our remote staff to get involved!
Staff at Mash Direct completed the event using the interactive map to keep up a healthy competition and track their progress, raising a combined total of £778.75 for the charity.
Clare Forster, Head of Marketing said "This was a great event for all of our team to be involved in, raising much needed funds for this incredibly worthwhile charity. As a company we recognise that this is a huge issue for Northern Ireland and one that we are very passionate about helping to address through our partnership with Action Mental Health."
Find out more about Action Mental Health and Get Your Move On here.