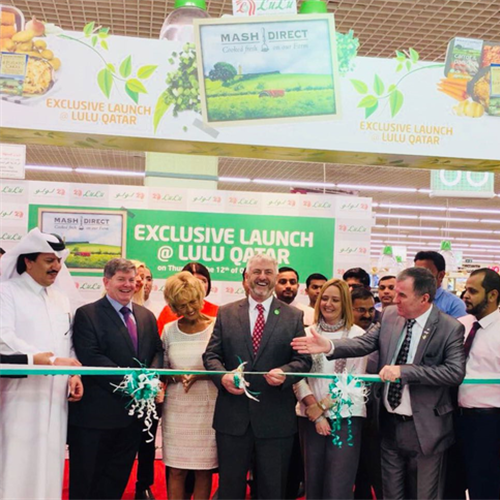 Northern Ireland aren't on the plane to Russia in 2018 yet but our vegetables are hitting the shelves in Qatar well ahead of World Cup 2022. We have secured a new deal with a hypermarket chain in Qatar to start selling our convenient, vegetable side dishes.
Our range will be available in Lulu stores in Qatar from this Friday as the Northern Irish food and farming innovation continues to grow. From the rolling drumlins of Co. Down to the deserts of Qatar, we have proven that Northern Irish vegetables can go global.
Quality and provenance play a key part in the food economy in Qatar, which is why our products have proven so popular after receiving our 19th Great Taste Award this year. We will be launching twenty products from our range into Lulu Hypermarket stores; including regular dinner-time favourites such as: Broccoli in a Cheese Sauce, Potato Croquettes and Mashed Potato.
Our sixth-generation farm is already exporting to Dubai and the new contract with Qatar is another step to help us reach our goal of a £20m turnover by 2020.
Speaking with New Markets Director, Jack Hamilton: "This is great news for us at Mash Direct. We have been exporting to the UAE for about two years now and it is very positive to see that our Northern Irish brand is going down so well with the Middle Eastern market. It goes to show that having a healthy, convenient and tasty product goes down well with consumers anywhere in the world."
Our products will be available in Lulu Hypermarkets throughout Qatar from Friday 13th October 2017.